Q&A: March 30
30/03/07 15:43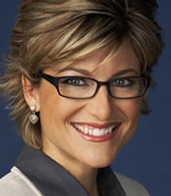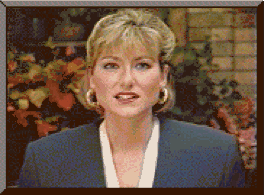 Ashleigh Banfield now and in vintage shot without trademark specs
Question:
Whatever happened to Ashleigh Banfield? Is she still with MSNBC? She was so high-profile there and then it seems she was unceremoniously dumped. I always thought she was great.
Dustin Paschal
Answer:
Banfield joined Court TV in July 2005 and is still co-anchoring the weekday
Banfield and Ford
trial coverage show from noon to 2 p.m. central.
Lately, she's also hosting the network's
Hollywood Heat
, billed as a "crime and justice entertainment news series." It airs on Thursdays at 10:30 p.m. central.
Banfield, who turns 40 this year, anchored at Fox4 in Dallas from 1995 to 2000 before joining MSNBC.
Question:
What shows on TV do you eagerly anticipate the next episodes of? I'm afraid to share mine, because it seems as though every time I tell someone about a show I love, it gets canceled. Examples:
Joan of Arcadia
and
American Dreams
.
Neil Brass
Answer:
In no particular order, here we go:
Friday Night Lights, 24, The Office, Lost, Real Time with Bill Maher, The Sopranos, Entourage, American Idol
and -- sorry --
Dancing with the Stars
.
Question:
Can you tell me what happened to one of my new favorite shows,
The Knights of Prosperity
? I thought it was funny, and the celeb cameos were great, too!
John Rivas
Answer:
Knights
failed to live long and prosper, with ABC canceling it earlier this month. The alphabet network has been pretty quick with the hook this season, dropping the Donny Osmond-hosted
Great American Dream Vote
this week after two episodes registered nightmarishly low ratings. Earlier this year, William Shatner's
Show Me the Money
took the gas within two weeks of its premiere.