Babe, Burger still talking contract renewals with CBS11
01/05/10 11:34 AM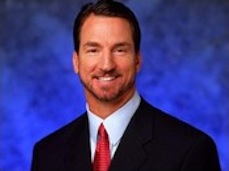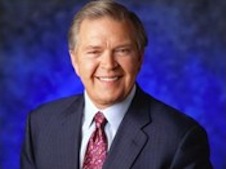 CBS11 sports anchor Babe Laufenberg and weatherman Mike Burger
By ED BARK
As the New Year dawns, two CBS11 veterans remain at least semi-immersed in contract renewal talks with the D-FW station.
Main sports anchor
Babe Laufenberg
, whose latest pact expired on Jan. 1st, is not commenting on the status and specifics of his re-negotiation, either money-wise or scheduling-wise. Laufenberg also is the analyst on Dallas Cowboys radio broadcasts, teaming with Brad Sham.
Weathercaster
Mike Burger
, who works weekends and is regularly seen on other CBS11/TXA21 newscasts, is optimistic he'll be renewed.
"I've been asked to stay, and I don't see any hurdles in getting it taken care of," he said in an email reply.
CBS11 has a stated policy of not commenting on contract negotiations, as do D-FW's other TV news operations. Reaching agreements isn't as easy as it used to be, though.
Local stations owned by networks -- CBS11 is the property of CBS -- generally must have any new "talent" contracts approved at the corporate level in New York. Which means there are extra hurdles -- and lawyers -- to clear.
Odds are that both Laufenberg and Burger will remain with CBS11, although nothing is certain in these ongoing tough economic times. Longstanding CBS11 investigative reporter Bennett Cunningham
abruptly left the station
in early December after initially being presented with a 10 percent salary cut as part of his new contract. In a previously published interview, he said the mandate came from corporate.
"The station has been really supportive of me in the past, but this was a corporate decision," he told unclebarky.com. "I'm sure if they had a satchel of money, they'd give it to me . . . I think they know I deserve it, but they said they don't have the money."
In another sign of the times, former CBS11 president and general manager Steve Mauldin's
surprise recent transfer
to the ratings-troubled CBS-owned station in Los Angeles was announced via a corporate press release. The local station played no role in publicly putting out the news.
Fox4 and NBC5 also are owned by their respective networks, leaving Belo-owned WFAA8 as the D-FW market's only mom-and-pop operation, at least in comparison to its rivals.
That at least lessens the geographical distance whenever WFAA8 contracts are in renegotiation stages. The downtown Dallas Belo corporate tower is located across the street from the ABC affiliate station. Not that Belo potentate Robert W. Decherd Jr. is necessarily any easier to deal with in these matters. All concerned are fully aware of that.