TV's all-time top 10 sourballs
12/15/06 17:11
By ED BARK
The late, great Peter Boyle's death leaves us to mostly remember him by his superb work as Frank Barone on
Everybody Loves Raymond
. The character clearly ranks among TV's all-time sourballs, grumps and curmudgeons -- or Grinches since it's the holidays. In memory of Boyle, we'll put him in the company of other storied TV gripers in this latest Top 10 countdown. Tell Uncle Barky who he missed, ya buncha crum-bums.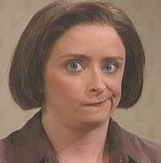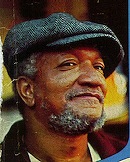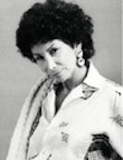 10. Saturday Night Live's Debbie Downer
(Rachel Dratch) -- An instant buzz-killer at any and all social events, Debbie always let a grimace be her umbrella. In response, fellow cast members invariably cracked up.
9.Sanford and Son's Fred Sanford
(Redd Foxx) -- NBC's irascible junkyard dog gave son Lamont a year's worth of grief every episode. He regularly faked a heart attack and invoked his deceased wife whenever Lamont tried to wash his hands of him. "I'm comin', Elizabeth! I'm comin'!" That's cold -- and hysterical.
8. Cheers' Carla Tortelli
(Rhea Perlman) -- Her acid tongue made every drink order an adventure. Unlucky in love and unlikely to ever get a tip, she bellyached up to the bar with impunity.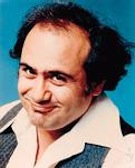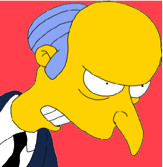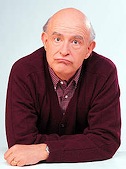 7. Taxi's Louie De Palma
(Danny DeVito) -- The pint-sized dispatcher scaled the heights of indignity from his cage above the put-upon drivers of New York's Sunshine Cab Company. King Louie the Louse wasn't one to believe in fare play.
6. The Simpsons' Charles Montgomery Burns
(voiced by Harry Shearer) -- The despotic owner of Springfield's polluting nuclear power plant never met a man he didn't yearn to exploit. Malevolent and never benevolent, he'd put the screws to Raggedy Ann.
5. Everybody Loves Raymond's Frank Barone
(Peter Boyle) -- Chock full o' bile and proud of it, Frank reveled in being an old-school brow-beater. His sense of entitlement reigned supreme, whether arguing with long-suffering wife, Marie, or finding fault with his two grown but oft-infantile sons.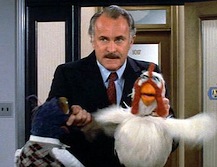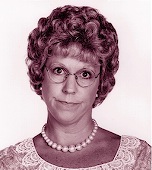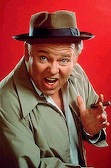 4.Buffalo Bill's Bill Bittinger
(Dabney Coleman) -- Vain, pompous and immensely insecure, "Bufffalo Bill" zealously guarded his turf as host of Buffalo's reigning local TV talk show. A self-perceived God's gift to the pretty ladies, he had fewer social graces than a pre-meltdown Ebenezer Scrooge.
3. Mama's Family's "Mama" Thelma Harper
(Vicki Lawrence) -- Her jaw set in concrete, her tongue a lethal weapon, Mama rode roughshod over a mostly dim-witted brood. Daughter Eunice was especially frazzled and beaten-down, a bundle of insecurities with a lunkhead husband. But Mama just kept sneerin' and dissin', comfortable in her sandpaper skin.
2. All in the Family's Archie Bunker
(Carroll O'Connor) -- Bigoted, boorish and blustery, Archie had strong opinions on everything, and a stronger opinion of himself. He warred with his son-in-law ("Meathead"), demeaned his wife ("Dingbat"), relished his cigars and railed against the world at large. Other than that he was a sentimental fool.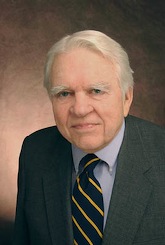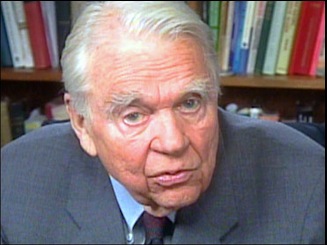 1. 60 Minutes' Andy Rooney
(as himself) -- Bitch, bitch, bitch. He's been doing it for almost three decades now, regularly getting into trouble and not really caring all that much anymore. Andy simply speaks his uncluttered mind, certain that he's making sense of a world that he'd just as soon wind back to the 1950s. He's earned his independence and cantankerous bent. And Andy damned well knows it.