Top 10 Most Indelible TV Drama Series Characters
06/07/07 12:19
By ED BARK
Our salute to
The Sopranos
continues with a countdown of TV's 10 most enduring, indelible drama series characters. This is a really tough list to compile, and it doesn't include miniseries or people playing themselves. Otherwise Robert Duvall's Gus McCrae from
Lonesome Dove
and Alfred Hitchcock's hammy introductions to his suspense anthology series would be very much in contention. OK, let's play. And as always, your comments are both welcome and important.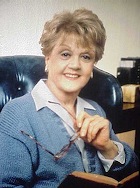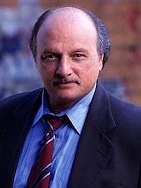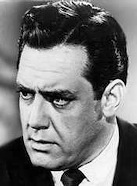 10. Jessica Fletcher
(
Murder, She Wrote
) -- Very seldom watched it myself, but millions upon millions did during the show's 12-season run on CBS. Angela Lansbury's homey portrayal of Cabot Cove, Maine's amateur sleuth made her a mega-star after years of comparative obscurity on Broadway and in movies.
9. Andy Sipowicz
(
NYPD Blue
) -- Ipso this. Dennis Franz's self-destructive Manhattan dick carried this first-rate series through four partners and numerous other cast shakeups. Rough, tough, gruff Sipowicz made it possible for the even darker detective Vic Mackey to run amuck on
The Shield
. He was a force to be reckoned with on a show that never could have done without him.
8. Perry Mason
(
Perry Mason
) -- Peerless Perry was played to perfection by stocky Raymond Burr, who wore suits, ties and airs of superiority while breaking down wrongdoers in a court of law. End games often began with "Isn't it true . . . ?" Well, of course it was, and Perry knew it. Years after the
Perry Mason
series ran its course, Burr returned to play the character in a series of popular NBC movies. He had a beard by then, and more bulk, too. Still, he always won.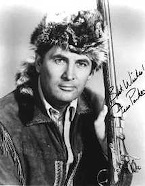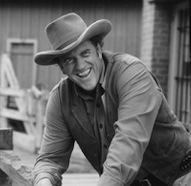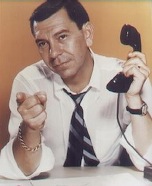 7. Davy Crockett
(
The Adventures of Davy Crockett
) -- Fess Parker starred in just five of Disney's Davy Crockett adventures in the 1950s. But they spoke to virtually every kid in the country, as did Davy's must-have coonskin cap. Parker owns a California winery now, with bottles of Frontier Red sporting an old Crockett picture. He went on to play basically the same part in NBC's
Daniel Boone
series, which ran from 1964-70. No one's ever been better bred to buckskin.
6. Marshall Matt Dillon
(
Gunsmoke
) -- No TV character had the ride that James Arness did. Recommended for the part by John Wayne, he endured for 20 seasons as the stoic, heroic badge-wearing bossman of Dodge City, Kansas. The six feet, seven inch Arness literally towered over the prime-time terrain. And at the height of
Gunsmoke's
powers -- the No. 1 show from 1957-62 -- networks wanted 39 episodes a season. The show finally rode off in 1975, but Arness returned to the saddle to make five
Gunsmoke
movies from 1987-94.
5. Joe Friday
(
Dragnet
) -- Jack Webb's laconic, all-business L.A. cop was much-parodied but never surpassed. Even Webb himself messed around with Friday on a famous
Tonight Show
sketch with Johnny Carson. Otherwise he both lived and believed in the part, playing Friday in two successful versions of the series. His "Nothin' but the facts" tagline arguably is the most-parroted in TV history.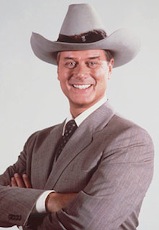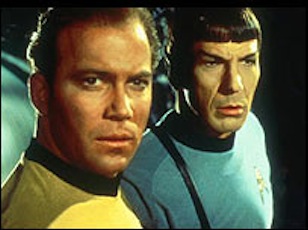 4. J.R. Ewing
(
Dallas
) -- Larry Hagman struck it rich as a Southfork oilman who lived in fear of his daddy, aimed to please his momma and intended to screw just about everyone else, either in a dirty deal or on a satin-sheeted mattress. J.R. Ewing's broadly drawn exploits became known the world over, especially after someone tried to kill him in prime-time's all-time cliffhanger. Whether being drilled or drilling for oil, he ruled the prime-time landscape as few characters ever have.
3. Capt. James T. Kirk/Mr. Spock
(
Star Trek
) -- You really can't have one without the other. Kirk and Spock were an intergalactic Lone Ranger and Tonto, with William Shatner emoting full-tilt while Leonard Nimoy kept his Vulcan character's feelings on the down-low. Anything but a matched pair, they're still joined at the hip at the peak of pop culture-dom. A
Star Trek
convention with both in attendance remains nothing less than an earthshaking event.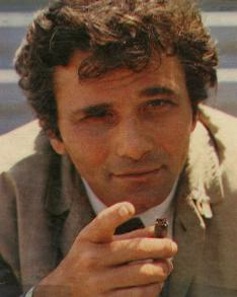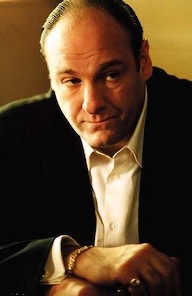 2. Columbo
(
Columbo
) -- Peter Falk's rumpled, outwardly bumbling detective made crimesolving so easy a caveman could do it. Except that the Geico car commercials weren't upon us yet, making Columbo a true TV original who never fired a gun or threw a punch. "Just one more thing," he'd keep saying. At first wrongdoers humored him. Then they grew impatient. Finally they knew that he knew. The bumpkin had turned them into pumpkins. Luckily, the creators of the character couldn't get their first choice, Bing Crosby. So Falk stepped in and played the hell out of Columbo without even seeming to try. Beautiful.
1.Tony Soprano
(
The Sopranos
) -- The haunted head man of the northern New Jersey Mafia has more layers than an Italian wedding cake. Vicious when threatened but vulnerable when spilling his guts, Tony Soprano lives in fear that he was never really loved. His sessions with Dr. Melfi eat away at his insecurities, but always leave something on the plate. Otherwise he's often Tony the Tiger, spilling others' blood in order to keep the blood money flowing.
Tony Soprano is the most complex TV character in the medium's history, and James Gandolfini's extraordinary portrayal will always be one for the ages. Roles such as this can eat an actor alive and render him useless for other screen or stage work. Being unbelievably great is in a way its own curse. But only Gandolfini could play television's single greatest character. Time and again, he's thoroughly made us believe that.