Top 10 D-FW news beauties and cuties
03/18/07 20:38
By ED BARK
Plasma screen, plasma screen on the wall. Who's the fairest of them all?
Most TV news anchors and reporters aren't hired solely for their looks, of course. But it definitely doesn't hurt to occasionally be mistaken for a runway model. Much better that than a Basset hound or an Uncle Barky lookalike.
Submitted for your approval then, is this Top 10 list of D-FW television's prettiest newsies. Both genders are eligible in this glam-cam countdown, and it was tough to count out the likes of . . . well, let's not name names. That's your job if your favorite hottie is left out of these pictures.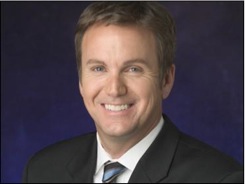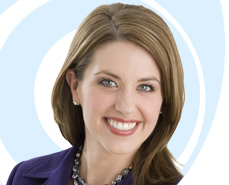 CBS11's J.D. Miles and Belo8's Shelly Slater
10. J.D. Miles (CBS11)
-- Homegrown hunk grew up in Plano and graduated from SMU. Left Tulsa in 1996 to join CBS11 as a street reporter. Sources melt when jaunty J.D. says, "Hey, whatcha got for me?" Hasn't let his looks turn him into a bubblehead.
9. Shelly Slater (Belo8)
-- Go-get-'em newcomer joined ABC station in September as a weekend anchor and prominently featured reporter. Also a Plano product, she's got the looks and spunk of a prize untamed mare. Belo8 is breaking the kid in fast, though, and that's more than OK with her.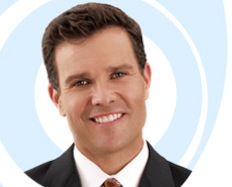 Belo8's Justin Farmer and Fox4's Natalie Solis
8. Justin Farmer (Belo8)
-- This Farmer's an early riser, too, milking ooh-ah looks and a li'l Superman curl as part of Belo8's
Daybreak
anchor team. A graduate of Boston College, he came to Dallas by way of Oklahoma City. Dad is Don Farmer, one of CNN's charter anchors. His apple-cheeked kid didn't fall far from the journo tree.
7. Natalie Solis (Fox4)
-- Beauteous San Antonio rose worked for a Miami station before returning to her native state. She'll now be blooming in a brighter flower garden while subbing for
Good Day
mainstay Megan Henderson, who's pulling the 9 p.m. shift until Heather Hays returns from maternity leave.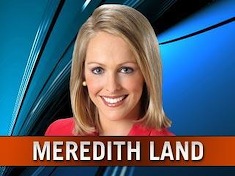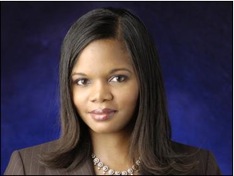 NBC5's Meredith Land and CBS11's Tiani Jones
6. Meredith Land (NBC5)
-- D-FW's reigning blonde bombshell is a Clemson University grad who joined NBC5 in 2003 from a Charleston, S.C. station. Co-anchoring the Peacock's weekday early evening newscasts doesn't leave a lot of time for in-depth reporting. So Meredith usually plays in the shallow end of the pool, offering viewers beauty tips or the secret to finding the perfect pillow.
5. Tiani Jones (CBS11)
-- Is it sexist to say she's smokin' hot? On safer ground, Tiani also has shown she's a very capable street reporter since arriving at CBS11 in 2005. Her alma mater is the University of Miami, where South Beach must still be taking cold showers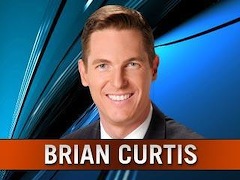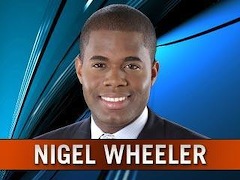 The Peacock's got two guys in full plumage.
4. Brian Curtis (NBC5)
-- You look at this guy and say, "Thanks for makin' me feel like Elmer Fudd." He's been at NBC5 since 2003, arriving from a Kansas City station. Brian co-anchors NBC5's 4 p.m. newscasts with Kristi Nelson. He's otherwise not much of a weightlifter, regularly contributing airy 10 p.m. newscast reports on where to find "Big Fat Savings" about town.
3. Nigel Wheeler (NBC5)
-- He's not one of the market's better known reporters yet, but if looks could kill he'd be D-FW's most wanted. A graduate of the University of California at Berkeley, Nigel's been trying to make a name for himself at NBC5 since 2004. No one's got a cuter baby face, though. Instead of always saying, "The news continues in 30 seconds," maybe anchor Jane McGarry should try, "And now, ladies, your nightly half-minute of Nigel."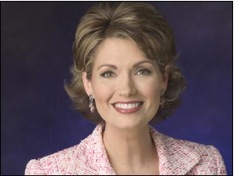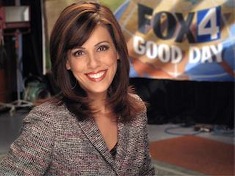 CBS11's Karen Borta and Fox4's Megan Henderson
2. Karen Borta (CBS11)
-- She's the Queen Mother of D-FW news hotties, a veteran stunner who's been at CBS11's latenight throttle since 1995. Born in Arlington and a grad of UTA, Karen's now a mom times three but otherwise still pretty much a 10. Yes, there is another Babe on board with her -- sports anchor Laufenberg. He's not a bad looking guy at all. It's just that Borta's the Babe Ruth of the two.
1. Megan Henderson (Fox4)
-- You knew it would come to this. Megan's been co-anchoring
Good Day
since the summer of 2003. The early hours so far haven't taken any visible toll on her, but now she'll get a brief respite filling in for Heather Hays at 9 p.m. At any hour of day or night, Megan's still the TV news beauty to beat. It doesn't seem fair, does it? Pick a Charlie's Angel, any Charlie's Angel from the big-screen movies or the TV series. Then put her next to Megan. Voila, they're all Joy Behars.