Ryan Seacrest: What a rush
11/01/07 20:36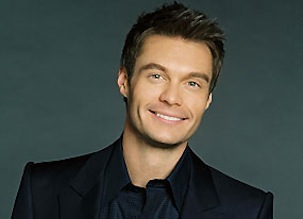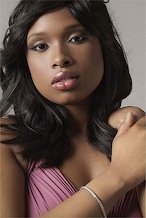 American Idol host Ryan Seacrest and "lovable diva" Jennifer Hudson
By ED BARK
PASADENA, Calif. -- They're goin' to Hollywood. He's already there as a major player whose biggest talent still escapes him.
"Clearly I can't sing. I don't play an instrument. I don't plan on doing any of that,"
American Idol
mainstay Ryan Seacrest said during a Thursday morning pit stop on behalf of E! Entertainment Television. "I've always believed, from the first day I got to L.A., if you just get up early and work hard, at some point that's going to pay off. Every day I get up at 4 in the morning (to do his radio show). And I run as fast as I can."
Seacrest has showed up to promote
Paradise City
, an upcoming E! reality series chronicling a batch of young Vegas singles "trying to find love and fulfill their dreams in Sin City." Premiering in March, it's being made for E! by Ryan Seacrest Productions in partnership with Go Go Luckey Productions.
As if you really cared. Beginning Tuesday and continuing all the way through the May "sweeps," the toothsome 32-year-old will be presiding over a sixth edition of the all-powerful
Idol
. Fox's ratings bulldozer returns with another gold star to its name. The third season's 6th runnerup, Jennifer Hudson, is a likely Oscar nominee for her show-stopping turn as Effie Melody White in the acclaimed feature film
Dreamgirls
.
"In hindsight, it's all about growth and what you can do after the show," Seacrest said in a separate interview. "She's a great example of taking what
American Idol
gives you and kind of giving it the finger and saying, 'All right, I'll show you.' "
He recalls Hudson as having "great attitude" on
Idol
. "She's a diva in the movie, and she was a little bit of that on
American Idol
. But it was the lovable diva."
Judge Simon Cowell didn't think so. He ripped and tore in his usual fashion, prompting Seacrest to lick his chops in anticipation of what the new season will bring.
"Personally, I love the fact that Simon kind of condemned her," he said. "And now she's achieving great success, which I promise I won't bring up this season."
Which means, of course, that he will, with Cowell taking a few lumps in their continuing battle for an upper hand. First though, come the already taped auditions, which begin in Minneapolis Tuesday and will hit San Antonio on Jan. 31. Seacrest said there were more cringe-worthy applicants than ever, not that
Idol
will downplay them.
"Some of the contestants are so bizarre and so naive," he said. "You really experience some awkward moments with the judges. This year more so than ever, the strange showed up."
Seacrest puts in ample time on E!, too, where he hosts a variety of red carpet awards arrival shows and has a big say in the network's never-ending "news" coverage of celebrity ups and downs.
Hiring Seacrest last January "is the best thing that has happened to the company since I joined up two-and-a-half years ago," said E! president and CEO Ted Harbert, who used to run ABC's entertainment division.
"We must email each other 100 times a day," Harbert said. "I've never seen a guy with more ideas. But also he's just laser-driven . . . He's truly got a really sharp instinct for what makes sense, what people like."
But is burn-out a risk for a guy who's also ABC's junior Dick Clark on New Year's Eve?
"Yes," said Harbert, "but he's smart about that. They schedule him to take vacations. If you let him, he would not sleep and he'd work 24 hours a day. But I've seen his assistant literally take him by the arm and make him get into his car and go home."
That's how it eneds on Thursday morning. His assistant literally took Seacrest's arm and pulled him off a hotel ballroom stage and away from a small circle of reporters. Gotta sing, gotta dance? Not him. Just gotta go.