Press tour snack bar--Day Three (Thurs., Jan. 11)
12/01/07 00:46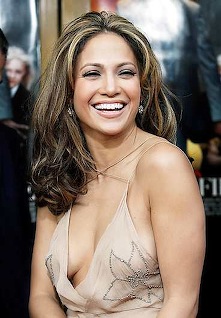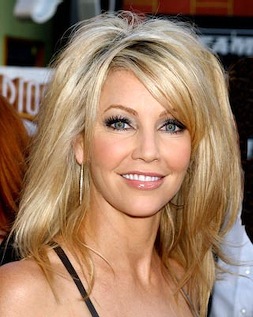 Jennifer Lopez and Heather Locklear: Dancing to different beats.
By ED BARK
PASADENA, Calif. --
J-LO ON THE DOWN LOW:
At least temporarily out of the tabloids,
Jennifer Lopez
says she's intentionally kept an uncommonly low profile in the past two years.
It doesn't stop MTV entertainment president Brian Graden from describing her as both "spectacular" and "magnificent" before she arrives onstage. Still, subtract booty-licious, even if Lopez still looks marvelous in a mustard-colored, high-cut top and light brown skirt.
"My life for me had become uncomfortable in the way it was affecting my personal life," she says, referring to her very public carrying-ons with
Ben Affleck
and
Sean "P Diddy" Combs.
Marriage to singer Marc Anthony in June, 2004 has been a very private affair.
Going underground is relatively easy, says Lopez, whose eight-episode
DanceLife
series premieres Jan. 23 on MTV. "You don't go out as much . . . If you want to be in those magazines, you can."
DanceLife
, being produced by Lopez's company, Nuyorican, follows six young hoofers hoping to make a living with their feet. Lopez, who also will appear in the series, is a former
In Living Color
Fly Girl. At age 37, though, she doesn't even go out dancing with her husband.
"We don't. We're homebodies," she says. "We're not big club people. Not anymore. I had my day."
WHITHER HEATHER:
Longstanding sex symbol
Heather Locklear
is back in play and quite playful at a Lifetime cable session devoted to the network's new relationship with mega-selling author
Nora Roberts
. Four of her novels are being made into Lifetime movies, with Locklear co-starring in
Angels Fall
on Jan. 29.
She's in the process of divorcing rock star
Richie Sambora
after her previous marriage to rock star
Tommy Lee
.
"How are you doing these days?" she's asked.
"Well, let me just tell you, I'm single," she says. "I still like rock stars, and like, any man is good for me."
Locklear, 45, gets even friskier after a questioner wants to know whether anyone took home any props from their movies.
Former
Northern Exposure
star
John Corbett
, who will be in
Montana Sky
, says he kept a $500 cowboy hat.
"It's called a 20-beaver," he says.
When the subject abruptly shifts to Locklear's TV movie credits, she deadpans, "Oh, I thought you were going to say, 'On the subject of beavers . . . No, I took home my co-star (
Johnathon Schaech
). Just for a minute. I mean, no, for more than a minute. I'm teasing. Really I'm teasing. I'm just trying to be clever."
She had us at beavers.
CHANGING REELS:
The 2007
MTV Movie Awards
on June 3 will get a "facelift," in the network's words, from reality maestro
Mark Burnett
(
Survivor, The Apprentice
).
"I want to do some great live things that you've never seen before," says Burnett, who promises the show also will be inventively interactive to reflect the Internet's increasing influence on home audiences.
Burnett is still in business with
Donald Trump
, whose sixth edition of
The Apprentice
premiered Sunday on NBC. Has he tried to counsel the billionaire blowhard during his still-simmering feud with
Rosie O'Donnell
?
"You think he'd (f-word) listen to me?" Burnett retorts.
Their verbal brickbats are more bemusing than horrifying, he says. "This is not that mean. When he starts talking about me, it'll be horror. Right now it's bemusement."
Might it be a ratings masterstroke if Trump and O'Donnell were to present an MTV award together?
"I'd do almost anything for gangbuster ratings," Burnett says. Then again, "I don't know if they would necessarily fit the MTV brand at all."
PARTY FARE:
MTV Networks hosted Thursday's free food/free drink "Evening Event" in a cramped, ear-pounding hotel ballroom. Here's a breakdown:
Menu:
Beef tenderloins with maytag blue cheese, grilled breast of chicken with sun-dried tomato and garlic corn, vegetable lasagna, garden vegetables with pesto vinaigrette, lobster and orzo pasta salad with lemon ginger dressing, crackers, cheeses, assorted mini-desserts.
Grade:
C
Comment:
Off-color concert by the stars of Comedy Central's upcoming
The Naked Trucker and T-Bones
series includes song titled "Two Dollars and a Hand Job." Clashes with presence of reigning, tiara-wearing Miss America
Jennifer Berry
, who leaves early. Why's she there? Because Country Music Television, part of the MTV Networks family, is airing the pageant on Jan. 29. Alas, the oft-deafening decibel level works against efforts to interview anybody. Comedy Central clip reel also runs too long and loud.