Performing ye olde classics: Sting goes medieval (Press Tour/Day 5)
14/01/07 00:28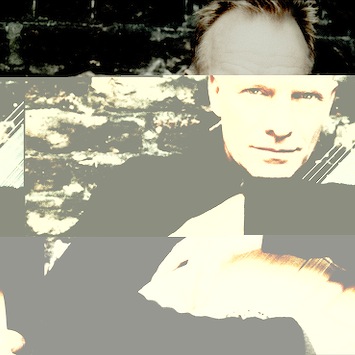 Sting cradles his lute. Next, he jokes, the Abyssinian nose flute.
By ED BARK
PASADENA, Calif. -- The strumming down of Sting turns out to be perfect for PBS'
Great Performances
series. Better yet, it birthed an intimate performance Saturday night on a candlelit hotel ballroom stage.
We are not worthy, but the television critics of America were allowed to enter anyway.
"This looks like a wedding," said Sting before doing his new thing. "Is that the groom's family?"
What he's up to lately are the melancholy, lilting songs of 17th century troubadour John Dowland. They've resulted in a bestselling classical CD,
Songs from the Labryinth
, and a same-named PBS special premiering on Feb. 26. Sting and his acoustic lute, which he learned to play from scratch, are joined by a longer-playing lutenist name Edin Karamazov.
They were like the Brothers Karamazov during Saturday's 50-minute concert, playing as one while Edin otherwise took on the role of silent straight man to Sting's gentle needling.
"I trust you all know I was playing the difficult part," he said after they laid down a pretty melody opposite the crash-banging fourth quarter of the New Orleans-Philadelphia playoff game.
A brief instrument malfunction later prompted Sting to jab, "Every time you break a string, a sheep dies. You know that."
Dowland's lyrics often aren't the cheeriest.
Come Again Sweet Love Doth Now Invite
found Sting refraining, "I sit, I sigh, I weep, I faint, I die in deadly pain and endless misery."
Still, it sounded great coming from him. And as Sting says in the PBS special, "There's a kind of beautiful sadness about it, which I respond to."
He agreeably took questions after Saturday night's magical, mystical tour de force, even responding to a query on whether he feared that someone else in the pop world would beat him to a lute album.
"You haven't heard Van Halen's version," Sting deadpanned.
He also had a quick comeback when asked whether there are any other offbeat instruments in his future.
"My next instrument is the Abyssinian nose flute," he said.
The Police also came up, of course. Might there be a reunion or even a concert tour? Sources say it's already a done deal, but Sting isn't saying quite yet.
It will, however, be the band's 30th anniversary this year, and that "seems like an organic time to celebrate the past," he agreed. "I'm deeply, deeply fond of the both of them (former Police mates Stewart Copeland and Andy Summers), and very fond of the band we were in . . . We are discussing something. Don't know what, but it is something. I definitely don't hate them."
After the Q&A came a bonus round of three more contemporary songs, all performed on lutes. Bluesman Robert Johnson's
Hellhound on My Trail
came first, followed by
Fields of Gold
(recently performed on NBC's
Studio 60
) and The Police's
Message In a Bottle
.
Message to self: You're a most lucky man to have been there.