The Last Picture Show
24/01/07 11:20
Here's a closing quartet of homemade unclebarky.com shots from the midseason TV "press tour" in Pasadena.
Ed Bark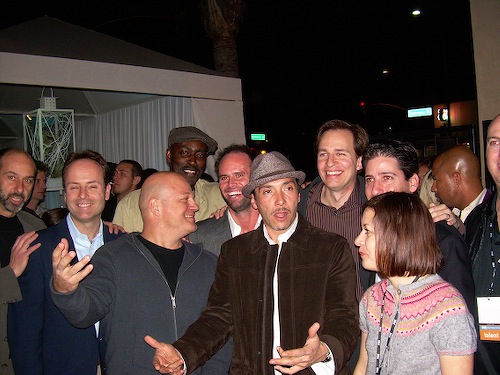 Merrily rolling along at a closing night Fox party, the cast of The Shield gives a shout-out to Bob and Dan of The Ticket's BAD Radio.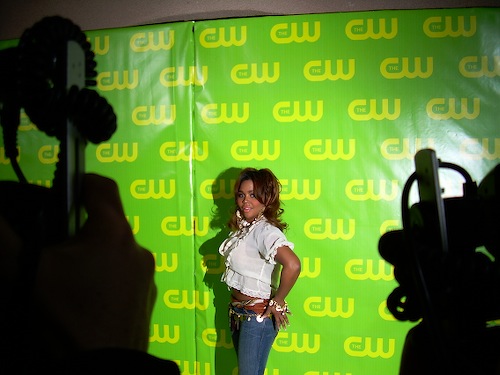 She still knows how to work it. Rapper Lil' Kim will be a judge on CW's upcoming Pussycat Dolls Present: The Search for the Next Doll.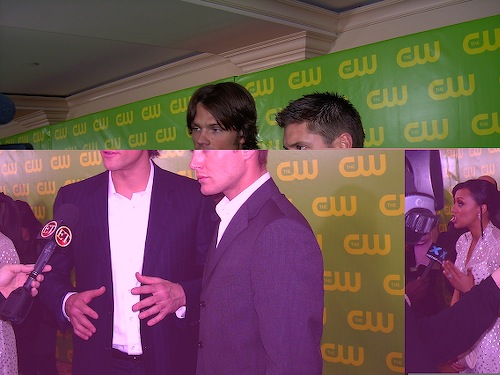 Supernatural heartthrobs Jared Padalecki and Dallas-bred Jensen Ackles feign paying rapt attention during a red carpet interview.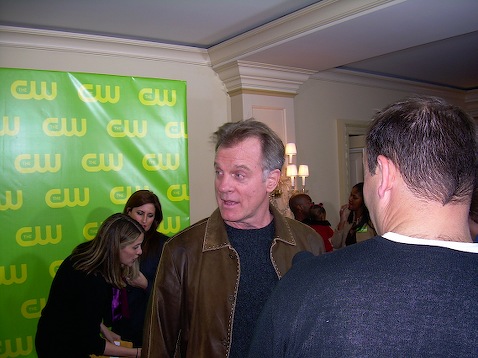 7th Heaven's Stephen Collins: All this fame can turn your head.