Comcast to take controlling interest of NBC Universal -- including that crummy old, loss-leading broadcast network
12/03/09 11:51 AM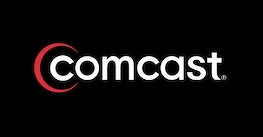 NBC Universal execs Jeff Zucker and Dick Ebersol will stay on board.
By ED BARK
This much seems crystal clear. The once potent and profitable NBC broadcast network is at best an afterthought in Comcast's controlling purchase of NBC Universal, officially announced Thursday.
It's the cable properties that count, with the home of
The Biggest Loser
reduced to an inconvenient loss leader in the current scheme of things. A joint news release by Comcast and GE (which will retain a 49 percent ownership share for now), and CNBC's interview with the companies' CEOs accentuated the positives of cable's dual revenue streams and current-day profit margins.
Take it from Comcast's Brian Roberts, who says in the release: "In particular, NBCU's fast-growing, highly profitable cable networks are a great complement to our industry-leading distribution business."
So much so that the two conglomerates' "outstanding portfolio of cable networks" will account for about 80 percent of the new partnership's cash flow, according to the release.
NBC Universal's cable holdings include USA, Bravo, Syfy, Oxygen, CNBC and MSNBC. Comcast, the nation's largest cable operator, will chip in with E!, Versus and The Golf Channel.
Roberts, in the interview on CNBC, termed it a "fantastic suite of cable channels."
"Obviously NBC and Universal are storied assets that help power the food chain of growth," Roberts said. "But it comes down to the cable programming channels are what are growing in the content area."
It likely will take at least a year, and quite possibly longer, for the new partnership to clear regulatory hurdles. So don't look for
The Jay Leno Show
to be jettisoned just yet.
NBC Universal CEO Jeff Zucker will remain in place after taking the NBC broadcast network into a fourth-place dumper while at the same time building the company's growing arsenal of cable networks into big-time profit centers. Sports president Dick Ebersol also will have two new toys to play with in Versus and The Golf Channel. They're Lilliputians compared to ESPN, but Ebersol no doubt will remedy that in coming years. For now he has the upcoming Winter Olympics on his plate.
GE will still run the NBC Universal ship until Comcast gets the go-ahead to step in. The toaster maker's CEO, Jeffrey Immelt, says his "top priority for next year" is to "get NBC back to number one again."
"Let's make no mistake," he said on CNBC. "Where we are today as a broadcast network is unacceptable. And I share responsibility with that. That is job one."
"But that's no longer going to be your headache," CNBC economic reporter Jeff Faber told him.
"Well, it is until it isn't," Immelt replied. "And we'll work very hard."
The executives also were asked whether the NBC broadcast network's longstanding, top-down affiliate system would remain in place. (In D-FW, NBC5 is owned and operated by NBC Universal.)
"We don't see that changing," Roberts said. "We are planning and want to keep the affiliated structure. It's been robust and successful for many years."
For viewers, the possibilities are both endless and possibly troubling. Putting so many networks in one mega-company's basket looks like another death knell for true independents. NBC Universal's latter day ownership of Bravo, for instance, has transformed that network from an arts and culture provider to a reality show purveyor best known lately for the mushrooming
Real Housewives
franchise.
For now, GE's top testosterone-oozer is praising the overall manliness of those who will be making deals and cutting throats down the road.
"GE has never been accused of being soft. Jeff Zucker's a performer," Immelt said on CNBC. "He's a competitor. And I'm convinced he's going to be a great leader of this combined enterprise."
And Comcast's Roberts, in Immelt's view, is a "tough-minded guy. That's why I like him. He's an honest, tough-minded guy who knows what it means to want to do well and win. I like partners like that."
So do vampires.