03/21/07 10:38 PM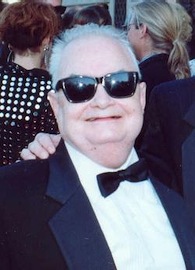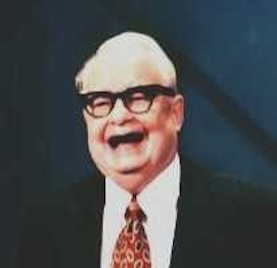 By ED BARK
Calvert DeForest, whose Larry "Bud" Melman regularly and often hilariously popped in on David Letterman's vintage late night shows, has died at the age of 85.
Letterman, whose CBS
Late Show
is out of production for the rest of this week, issued a fond, farewell statement Wednesday.
"Everyone always wondered if Calvert was an actor playing a character, but in reality he was just himself -- a genuine, modest and nice man," Letterman said. "To our staff and our viewers, he was a beloved and valued part of our show, and we will miss him."
Letterman tried to tape a show on Tuesday, but fell ill with the stomach flu and belatedly gave way to Adam Sandler, who already had been booked as a guest. Wednesday night's firstrun show was taped on Monday before DeForest's death.
Late Show
will be preempted Thursday and Friday for NCAA basketball tournament coverage.
Sandler's hosting abilities took a severe lashing in some quarters, with George Dunham of "The Ticket" (1310 AM) leading the charge in D-FW.
"I really suck at this, by the way," Sandler acknowledged at one point.
Still, he had the foresight to interview his bulldog, Matzoball, whose deadpan reactions saved the show to some degree. Here's a rather elongated highlight reel, with Sandler's nervous laughter all too evident in spots. Let's remember, though, that he took this desk job on less than a moment's notice. He'll likely never do it again.