05/29/09 08:31 PM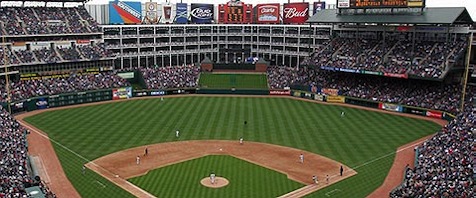 By ED BARK
The Texas Rangers will play ball Friday nights on TXA21 under a new five-year deal fittingly announced Friday.
Beginning in 2010, TXA21 plans to telecast 25 regular season Friday night games per season, plus "select" spring training matchups. The station also is planning "extensive" pre- and post-game shows for what it's billing as the "Texas Rangers Game of the Week."
MY27, the Rangers' current over-the-air home, has 24 games scheduled on various nights this season. The great majority of 2009's games are on Fox Sports Southwest, including every matchup on the Rangers' July and August schedule.
"We're proud to be the new over-the-air home of the Texas Rangers," CBS11/TXA21 president and general manager Steve Mauldin said in a statement. "This is an exciting time to begin a new chapter -- and a new tradition -- for TXA21 and Rangers fans."
TXA21 already telecasts Dallas Mavericks games, which also share time on Fox Sports Southwest. Rangers team president Nolan Ryan said it's "important for us to maintain an over-the-air television presence for our games, and TXA21 will be a great partner in accomplishing this."
There's no word yet on whether Josh Lewin and Tom Grieve will be part of the TXA21 announcing team, as they are on MY27.