Five Big Texes in latest Bachelorette hunt
05/06/09 03:10 PM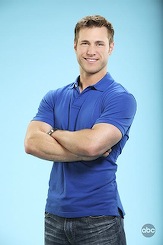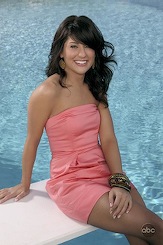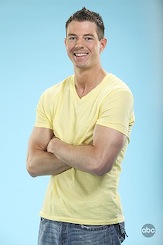 "Love," TV style: Jake, Bachelorette Jillian Harris and Tanner P.
By ED BARK
ABC's upcoming fifth edition of
The Bachelorette
will be lousy with Texans, including two now living in the D-FW area.
No last names are given because that's how this reality series rolls. But maybe some readers will recognize Jake and Tanner P. from their above official ABC pictures.
Tanner P., 30, is a Dallas-based financial analyst who grew up in Brownfield, TX. ABC press materials say that he's "secretly obsessed" with the feet of Canadian-born Bachelorette Jillian Harris, 29.
Jake, a 31-year-old commercial pilot, was born in Denton and now lives in nearby Lantana, TX. There's no report yet on any fetishes he might have.
Also among Harris' record-breaking 30 suitors are:
***
Wes, 32, a musician from Austin whose hometown is Huntsville
***
Robby, 25, a Houston bartender originally from Spring.
***
Sasha, 27, an oil and gas consultant currently living in Tiki Island, TX after growing up in Houston.
It all fires up on Monday, May 18th with a two-hour premiere.