07/26/15 05:04 PM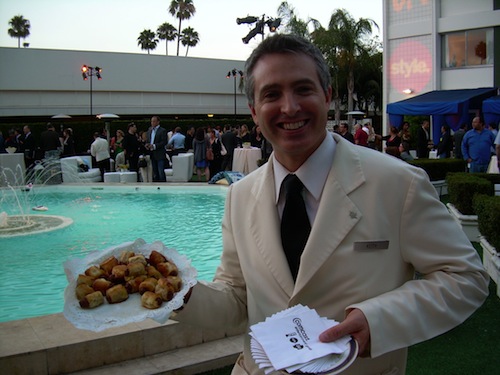 Le oink a la blanquette, Monsieur Uncle Barky? Photo: Ed Bark
The annual summer Television Critics Association "press tour" beckons anew, and your friendly content provider once again is heeding the call.
It'll all begin with a bang -- a late Monday afternoon screening of FX's opening Season 2 episode of
Fargo
-- before settling into a daily pattern of one interview session after another and usually a nighttime "working" party.
This one stretches all the way from July 27 through Aug. 13th. And for at least one more time, let's try to go the distance. Which means I'll again be writing exclusively for New York-based tvworthwatching.com to help make a few ends meet while giving unclebarky.com a break from any postings until my return.
You can find my tvww press tour posts
right here
, although the site won't be back up until Monday or at the latest, Tuesday, due to a major server crash. I'll also be tweeting my brains out -- hopefully not literally -- whenever anything of note happens either on press tour or back in D-FW regarding TV newsroom hires or fires. You can find the tweets via
@unclebarkycom
.
Meanwhile, I've left behind a quartet of reviews of TV attractions that are premiering while I'm away. In chronological order with links, here they are:
***Wet Hot American Summer
(Netflix) -- begins streaming on Friday, July 31st.
***West Texas Investors Club
(CNBC) -- premieres on Tuesday, Aug. 4th.
***Mr. Robinson
(NBC) -- premieres on Wednesday, Aug. 5th.
***America's Next Weatherman
(TBS) -- premieres on Saturday, Aug. 8th.
OK, I think that takes care of everything. And away I go.
Ed Bark