05/26/11 04:17 PM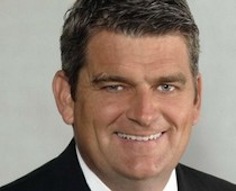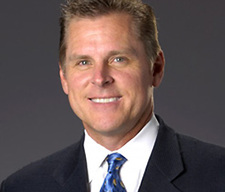 Rookie John Rhadigan will be replaced by vet Dave Barnett.
John Rhadigan has popped out as the Texas Rangers' TV play-by-play announcer after less than two months in the booth.
He'll be replaced by veteran Dave Barnett, with Rhadigan returning to his previous anchoring job at Fox Sports Southwest.
Dallas Observer
sports reporter/columnist
Richie Whitt first reported the news
, with the Rangers later confirming it in a press release. The change is effectively immediately.
Rhadigan, who had never done play-by-play before, was tabbed by the Rangers in January to replace Josh Lewin, who was deemed to no longer be a good fit. He struggled to get the hang of it, and viewers of Rangers games are well aware that the affable Rhadigan never quite did. His tagline following Rangers wins -- "There ya go, boys" -- somehow lacked even the minimal majesty of Lewin's "Ball game!" exclamations.
The Rangers also announced that another familiar voice, Steve Busby, will replace Barnett on the team's radio broadcasts. He'll team with Eric Nadel while Barnett joins incumbent Tom Grieve.
"We feel that this restructuring will provide Rangers fans with quality television and radio broadcasts from a pre-game, in-game and post-game perspective," Ranger exec VP for Communications John Blake said. "We have a group of experienced and knowledgeable broadcasters who should work well in these roles."
Rhadigan previously worked as a sports anchor/reporter at Fort Worth-based NBC5 before joining Fox Sports Southwest a decade ago. You win some, you lose some and some are rained out.
Ed Bark