09/28/07 11:14 AM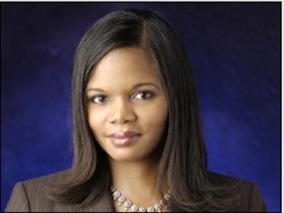 By ED BARK
Reporter Tiani Jones has left CBS11 after a relatively brief stay and will join Nashville's WKRN-TV news team on Monday.
"It's just that a great opportunity became available," Jones said Friday. "I'm going to work for an amazing news director. Right now it's important that I work for someone that really values news."
Jones, who had joined CBS11 in 2005, was one of several reporters to heatedly clash with former news director Regent Ducas, whose "run 'n' gun" approach led to his ouster on Aug. 31st after five contentious months. But Jones said she already had made her mind up by then.
"There's no way I would have turned this down," she said of the WKRN job, where she'll be a reporter and substitute anchor for the ABC station. "But I'm going to miss Dallas. I really am."
A native of Waco, Jones was a top 10 finalist, representing Colorado, in the 2000 Miss USA pageant. But CBS11 retains a pageant connection in new weekend anchor/reporter Nerissa Knight. As Mrs. Southeast Texas, she made the final 16 in this year's Mrs. Texas America pageant.