Belo8's Shipp sunk(?) by a not so jolly Rogers
09/27/07 12:46 PM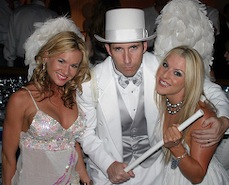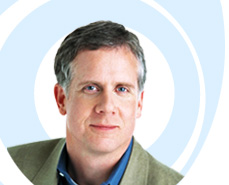 Tim Rogers and staff, and Belo8 investigator Brett Shipp
Two-time Peabody and duPont-Columbia Award winner Brett Shipp of Belo8 is coming under
fierce and unrelenting automatic weapons fire
from Tim "His Timness" Rogers on
D Magazine
's FrontBurner blog. The posting is subtly headlined, "Brett Shipp and WFAA: Lazy, Irresponsible Reporting on DISD."
Rogers is tearing into Shipp's 10 p.m. report Wednesday on a trip by 166 DISD employees to an International Reading Conference in Toronto. The basic thrust of his report: they bilked taxpayers by spending too lavishly.
I'm not sure how much of a point Rogers has here, but he'd best brace himself for the wrath of the at times thin-skinned Shipp. I dared to moderately criticize him once on unclebarky.com for a February "sweeps" story on the T. Don Hutto Family Residential Facility near Austin. It mainly had to do with Belo8 claiming exclusivity regarding Shipp's tour of the place.
Shipp began his non-confidential email reply with, "Your hatred for us is becoming transparent." And he ended with, "Now, if you could look beyond your venom for News Eight and give us a little credit from time to time for being the station that most consistently covers the big story and tackles issues of major importance."
He did, however, sign off with "Your friend, Brett." So there's that.
Belo8 in fact has been given tons of credit on this site. So has Shipp, both before and after his missive. But that was the only time he ever responded. And with a few notable exceptions -- can't blow their cover here -- that's all too typical of a station that only takes criticism well when it's directed at its competitors.
So beware, Tim Rogers. You very likely can count on your Shipp coming in.