Lemme tell ya, folks, this is gonna be a battle of the titans. Yowsa
09/10/07 06:08 PM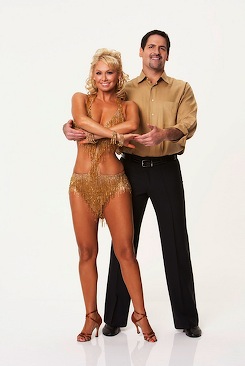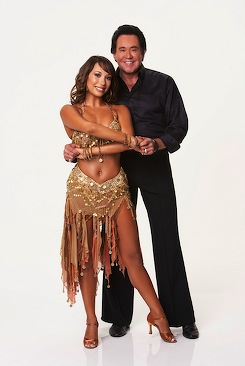 Here are your first official ABC looks at Mark Cuban (with pro partner Kym Johnson) and Wayne Newton (with Cheryl Burke).
First off, relax a bit, Mark. As you've already noted on your
blog
, your decision to compete on
Dancing with the Stars
is "about doing something that makes me smile every minute I'm doing it or even thinking about it."
But frankly, you look stiffer than an ironing board in your first publicity shot. You've got a bonafide babe in arms so don't be afraid to squeeze her a little. You can't look like
American Gothic
. Instead look at Mr. Las Vegas lean in and give it the old one-two even though it's gotta be tough smilin' through all those faces.
You might wanna unbutton that shirt a few notches, too. Right now you don't look ready to rhumba. In fact, right now Wayne's got your numba.
It's very early, though, and you can still get loose as a goose before the big Sept. 24th premiere. Just get that body language more in line with Devin Harris. Think juke. Can't be no Erick Dampier in this league.
Ed Bark