John Miller on the mend
09/11/07 10:45 PM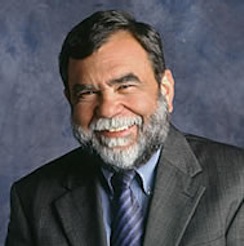 Ace TV newsman John Miller, now teaching at TCU's Schieffer School of Journalism, is recovering from a stroke suffered last week.
He was never afraid to speak forthrightly during his 10 years as news director at Belo8 (1989-99). And you can always trust his word.
Miller also was news director at CBS11 for a year after joining the station in 2002. He got his start in TV news in 1967 at then WBAP-TV (Channel 5), where he spent 13 years as chief photographer and newscast producer.
Miller, a graduate of TCU, also has annually taken vacation time to help build housing for the needy. He always did it quietly, never calling attention to himself.
We wish the very best for him and hope he'll resume teaching soon. He's one of D-FW's great and often under-appreciated TV news pathfinders. And he's always taken the high road to ratings gold.
Ed Bark