American Idol: Back in a grinding gay gear
03/13/07 09:13 PM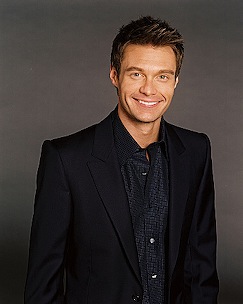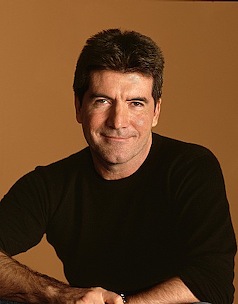 By ED BARK
American Idol had a major flashpoint Tuesday night, and it wasn't another electrifying performance by Melinda Doolittle.

The crowd favorite innocently ignited the fuse, though, while answering a viewer question on what's the hardest part of the show for her.

The high heels and form-fitting dresses, she said, proclaiming herself a sneakers and sweatpants girl. Then host Ryan Seacrest set himself up for a vicious right hook by the show's designated heel and truth-teller, judge Simon Cowell.

"Simon, any advice on the high heels?" Seacrest asked.

"You should know, Ryan," he replied.

Pause, one-two for studio audience murmuring. Then Seacrest foolishly riposted, "Stay out of my closet."

"Come out," Cowell snapped back.

It wasn't pretty and the crowd seemed more than a little put off by the sudden gut-punching. Seacrest briefly gathered himself before telling Cowell that Idol was about the show's 12 finalists, not Cowell's "desires."

The two of them have sharply parried before, and it's not the first time that Cowell has twitted Seacrest's sexuality on a live Idol telecast. But this went well beyond previous exchanges and boundaries, taking the show down a road that's really nobody's business. It'll give Rosie O'Donnell something new to blab about on The View, though, unless grande dame Barbara Walters finally slams the door shut on her mouth.

The singing competition -- oh yeah, that -- again was dominated by the women. Doolittle, who can do little wrong in this view, is shaping up as perhaps the most appealing and talented performer in Idol history. Performing second, she grand-slammed "Home" from The Wiz, which isn't exactly one of guest mentor Diana Ross's most memorable hits.

"You made a very boring song fantastic," Cowell enthused after Paula Abdul wept.

Several finalists forgot some words, including opening act Brandon Rogers, the former University of North Texas hopeful. His vocal on "You Can't Hurry Love" otherwise was average at best, prompting Cowell to lash him for a lack of star quality or originality.

For some reason I'm still expecting big things from Rogers. And there were worse renditions Tuesday night, with in-over-his-head Sanjaya Malakar again stinkin' it up.

Ross is "gonna freak when she hears that," Cowell said of Malakar's "Ain't No Mountain High Enough." Judge Randy Jackson called it "almost unlistenable."

Still, I'll pick Phil Stacey to take the gas on Wednesday night's elimination show, even though Rogers, Malakar, Chris Richardson, Chris Sligh and Gina Glocksen all prompted harsher criticisms from the judges.

San Antonio's Haley Scarnato was her own worst critic, telling Seacrest, "I messed up my words (to "Missing You"). I feel like such a schmuck."

But Cowell of all people had some positive words to deposit, telling Scarnato, "You had real presence up there."

Maybe Idol's producers had a real talk with Cowell and Seacrest after the show. Their verbal bout Tuesday night just can't be all part of the act. And if it is, then double shame on them.

Anyone else got anything to say?