Fox News Channel reportedly trying to entice Fox4's Henderson -- but not to her knowledge
05/12/08 03:44 PM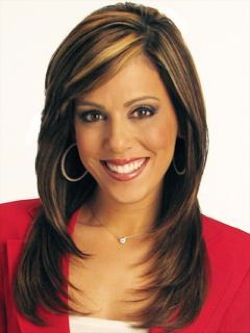 By ED BARK
Fox4's
Good Day
co-anchor, Megan Henderson, reportedly will be meeting soon with Fox News Channel chieftain Roger Ailes after impressing him with a recent guest stint on the network's
Fox & Friends Weekend
.
But Henderson says that's news to her.
Quoting an unnamed "insider," the reliably accurate
TV Newser
Web site reported Monday that Ailes is "very impressed with her skills as a morning anchor." Therefore, Henderson will be "returning to New York to meet" with him, the Web site contended.
In an email reply Monday afternoon, Henderson said, "This is TOTAL news to me! I had not heard about the article. My contract isn't up until February. It's a standard Fox contract, which officially means, no outs."
The TVNewser item contended that Henderson has an "out" in her pact this summer.
Whatever the case, the expiration date on Henderson's contract might be largely irrelevant anyway. Fox4 is owned by Rupert Murdoch's News Corporation, which also is the parent company of FNC. So if Henderson wants to make the move to New York, her current home station may well be powerless to stop her.
"Honestly, I don't know what's going on either!" Henderson said in a second email. "This is the first I've heard of any of this. As for the contract, there are no 'outs.' But within the Fox family, technically you're correct."
Fox4 news director Maria Barrs declined to comment on any aspect of the Henderson situation when reached earlier by telephone Monday.
Good Day
, the defending early morning champ after narrowly winning the February "sweeps" competition, currently is in a tight three-way battle for first place with WFAA8 and NBC5. Through 12 of the May sweeps' 20 weekdays, the three stations remain closely bunched at the top.
As previously reported,
Henderson traveled to FNC's New York studios
in early April to sit in with
Fox & Friends Weekend
for two days.
It was characterized in some accounts as an "audition," but Henderson said otherwise in an email to unclebarky.com.
"I've read the trades, too," she said at the time. "However, I have not been told anything about an 'audition.' At some of the other network morning shows, they'll bring folks from their affiliates in every once in a while, just for fun. I think this is a similar deal. I appreciate the opportunity."
Henderson joined Fox4 in August 2003, and has co-anchored
Good Day
with veteran incumbent Tim Ryan since her arrival at the station.