That's my girl
10/25/07 10:57 AM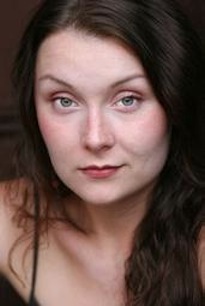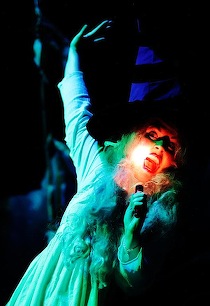 Liz Ladach-Bark as herself and beside herself as the "Snack Witch."
Ain't too proud to brag.
My darling daughter Liz, back from China and now in Chicago, is taking the city by storm -- or something like that -- in the stage production of
Ghost Stories: Crucible the Musible
.
It includes trapeze artists, witch hunts, fun tunes, apple cider and cookies. So if you're in the area between now and Halloween, here's some detailed
performance and ticket information
. Daddy's proud.
Ed Bark