Pike's Peak
01/28/07 03:37 PM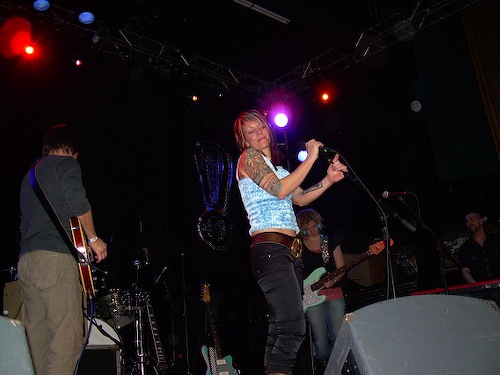 Austin's Patrice Pike and band hit the stage for two rock-solid hours at the Granada Theater Saturday night. Photos: Ed Bark
By ED BARK
Former
Rock Star: Supernova
finalist Patrice Pike came to play Saturday night. Then again she could have played a bit harder.
"You only live once. I should have shaken my booty a little more," she said past the midnight hour at the Granada Theater in Dallas.
Pike, longtime fixture on the Austin music scene, made it to the last seven on CBS'
Rock Star
, a made-for-TV competition to select a lead singer for aging heavy metalists/sexists Tommy Lee, Gilby Clarke and Jason Newsted. Pike proved to be the least flashy of a three-woman Texas contingent that also included Zayra Alvarez of Dallas and runnerup Dilana Robichaux of Houston.
"Someone who has an incredible amount of charisma and is over the top on a daily basis is going to get a lot of response from the television audience," Pike said during the heat of battle last July. "But in the end the band has to decide who can make their voice last and play 200-plus shows a year."
She made no references to
Rock Star
Saturday during a well-attended, two-hour show that flexed plenty of stage presence on her part. Pike's new, very listenable CD,
Unraveling
, was released shortly after her TV tour ended.
"My whole career has been sort of a generous but slow and continuous climb up," she said during that mid-summer interview. "And that's how I approach life."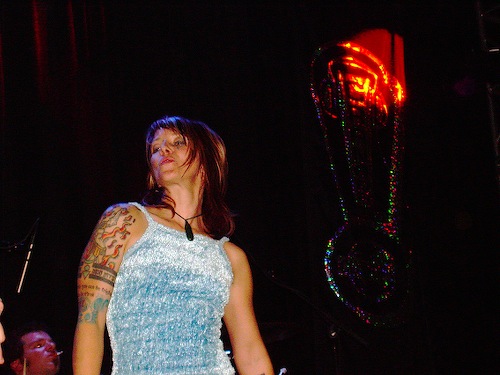 She'll next be taking a swing to the West, where a tour opens on Tuesday (Jan. 30) in San Diego.
"None of us'll be eaten by a Great White Shark, and we'll be back in two months," she said. "All right, peace."
Actually, Pike and the band won't be gone from Austin for long. They have a Feb . 17 stop at Antone's in next month's tour mix. Meanwhile, go
here
to hear some tracks from
Unraveling
.