Just what this team needed: T.O. goes into OT with new series for VH1
01/26/09 03:27 PM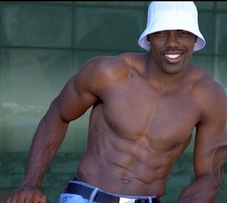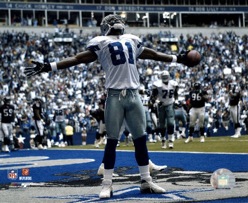 By ED BARK
The man knows how to pick his networks.
VH1, already home to
Rock of Love, Flavor of Love, Celebrity Rehab
and
I Want to Work For Diddy
, is welcoming Terrell Owens to its fold in a new, still untitled series set to premiere this summer.
Owens' "best friends and publicists," Kita Williams and Monique Jackson, will get busy and "battle the two sides of his large personality," VH1 understates in a publicity release.
And ya know what? VH1 says viewers are gonna "discover that behind all the braggadocio, emotional histrionics, and sculpted physique that is the outspoken media magnet known to the world as 'T.O.' -- there is also a quiet, sensitive, mild-mannered guy from Alexander City, Alabama . . that's Terrell."
His Cowboys teammates are still waiting to meet any reasonable facsimile of a "mild-mannered" T.O. But according to VH1, "Terrell is ready to re-examine his personal life and finally put a plan into action."
Not without Kita and Monique, though. "They will function as matchmakers and therapists and also put their marketing expertise to use and help him make his life off of the field as successful as his life on it!" VH1 exults.
T.O.'s new show comes on the heels of a
Michael Irvin project
announced last week by Spike TV. Cowboys owner Jerry Jones must be doing heel clicks -- which can be quite a trick when you also have your head up your ass.