Here a kook, there a kook . . .
01/16/08 03:58 PM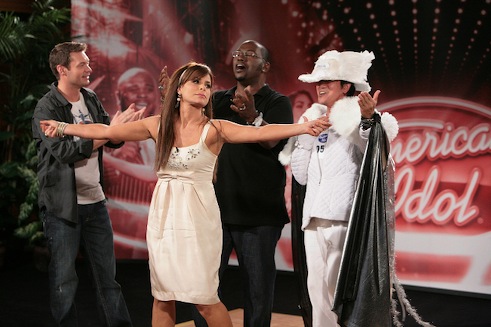 Fox has just released this photo of Tim Rogers, er, Renaldo Lapuz, performing at last year's Dallas tryouts for
American Idol
. They'll unfold for all to see on Wednesday night's two-hour episode (7 p.m. locally on Fox4).
Just to be clear, though, Lapuz is from Reno, Nev., not here. Clearly he's not all there either.
Ed Bark