Unclebarky.com -- now 9 years in the saddle
09/16/15 10:55 AM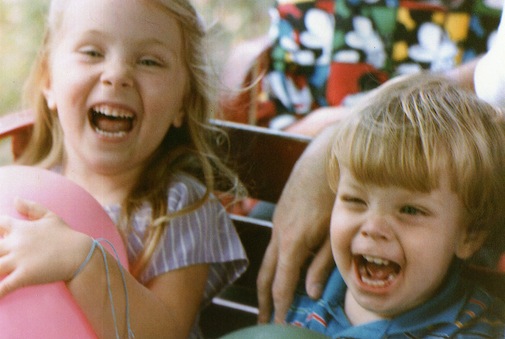 Daughter Liz, son Sam again go wild in celebrating 9th anniversary of unclebarky.com. (Secretly, they really love this picture.)
It's now been nine years since the tin can, one-person website known as unclebarky.com began providing unfettered, independent coverage of national and D-FW television.
Sept. 16, 2006. Binge-viewing wasn't in the vernacular, AMC hadn't yet launched
Mad Men
, Tina Fey had no idea she'd be mimicking Sarah Palin someday and your friendly content provider found himself a stranger in the strange land of Internet startups.
Anyway, unclebarky.com will shoot for at least a landmark 10-year anniversary. And then who knows? Thanks to all for your support and readership. It still fuels the fire.
Plus,
Tuesday's D-FW ratings "snapshot"
shows the Texas Rangers holding their own in the numbers game while they also moved into first place with a dramatic "walk off" win.
Ed Bark