TIME CHANGE: Saturday's Uncle Barky Show with Mark Cuban moved up one hour to 3 p.m.
09/09/08 06:01 AM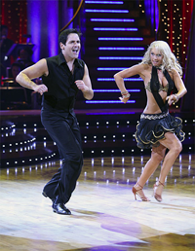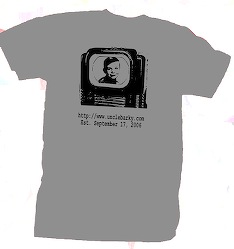 Please note that this Saturday's seventh Uncle Barky Show, with guest
Mark Cuban
, will begin promptly at
3 p.m.
instead of the usual 4 p.m. start time at Stratos Greek Taverna, 2907 W. Northwest Hwy.
Mark made this commitment long before learning that his daughter's very first soccer game will be at 4 p.m. the same day. So he'll spend an hour with your congenial host and our live audience before leaving to catch most of the game. It seems like a very fair compromise.
Our principal topics will be the guest's many and varied TV adventures, including
Dancing with the Stars
and his HDNet networks. But some sports questions will be worked in, of course. And there'll be time for audience participation, too.
We'll change the time on the above banner ad as soon as possible, but please be aware of this new
3 p.m.
start. As always, Stratos is making a very generous contribution to our guest's designated charity. In this case, $1,000 will go to the
Dallas Mavericks Foundation
. Admission is free, with terrific Greek food and drink readily available.
Also of note
-- or not. We'll have the very first selection of unclebarky.com t-shirts, all of them being hand-screened in Austin by my son, Sam, as he navigates his way through his final semester at nearby Texas State University. Only the finest quality "virgin cotton" is used, he assures me. They'll be in three different colors, a variety of sizes and sell for $15 apiece. A $5 donation per sale will be made to the Mavericks Foundation. More will be available on-line if there's a market for them.
Hope to see you there, and please help to spread the word! Your support for unclebarky.com is greatly appreciated.
Ed Bark