Rose red: Austin's Brad Womack to be ABC's latest Bachelor
08/08/07 01:10 PM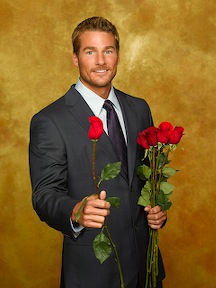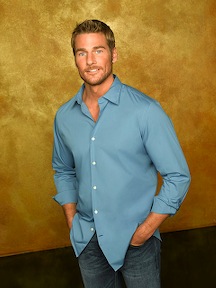 Texan Brad Womack stands ready to break hearts. ABC photos
By ED BARK
Austin-based bar owner Brad Womack, 34, will have a rosy future as the latest centerpiece of ABC's
The Bachelor
.
"It doesn't hurt that his sexy good looks make him
The Bachelor
's own McSteamy," says ABC in a calculated reference to the network's
Grey's Anatomy
. The show's new heartthrob also is touted as "a sincere, sexy, successful self-made man who may be the series' hottest guy yet."
Born in Atlanta, Brad and brothers Wesley and Chad, who's his twin, operate Austin's hard-drinking Chuggin' Monkey bar among the four they currently own.
His family moved to Livingston, TX when Brad was 12, and he spent a year at Southwest Texas State (now Texas State University) before dropping out as a 19-year-old to work in various oil fields. The Womacks opened their first bar in 2001 when Brad was 28.
ABC says there's "just one thing missing from Brad's life. He is ready to find his soul mate, settle down and have the family life he has so long desired."
That sounds appropriately mushy on paper. But
The Bachelor
's made-for-TV love matches seldom stand the test of time -- let alone last for even a few weeks after the latest edition leaves the air.
A notable exception is Trista Rehn's
Bachelorette
marriage to firefighter Ryan Sutter. They've just had a baby boy.
The Womack-infused
Bachelor
currently is filming in California, with a 90-minute opener scheduled to premiere on Monday, Sept. 24th. Everyone involved with the show currently is unavailable for comment.