NBC5 readying to be D-FW's 2nd HD player
08/09/07 02:23 PM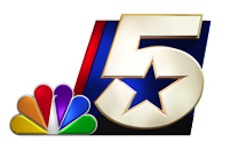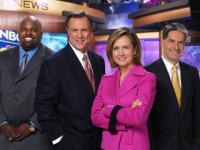 Sharper images: NBC5's news team soon will be in HD.
By ED BARK
NBC5's high-definition makeover, combined with a new news set, are on track for a September start.
"It's complex. Everything you used to have needs to be upgraded," NBC5 president and general manager Tom O'Brien said in a telephone interview Thursday.
Belo8, the first D-FW station to get into the HD game, launched its sharper pictures on Feb. 2nd from the station's new Victory Park studios. By May, the ABC station had wrested the 10 p.m. news ratings leadership away from NBC5 for the first time in more than five years.
"I know there's some people that say 8's numbers kind of went up (with HD)," O'Brien said. "But we haven't seen any information that numbers will go up. There are still a fairly low number of HD sets in the market. This is just another technological change."
Several sources say the changes also will bring a new wave of automation to NBC5, with double-digit layoffs in the works when the station's newsroom converts to a significantly heavier use of computers and robotically-controlled cameras.
"I don't think that's germane to the story," O'Brien said. "We're implementing the latest technology in our control room . . . We're trying to put more money into content and news gathering."
O'Brien declined to comment further on any staff downsizing. Instead he emphasized the "crisper" overall look coming to NBC5 and an enhanced weather presentation from a team led by meteorologist David Finfrock.
A companion slogan is likely, too. "We're working on some launch material," O'Brien said.