Walter Cronkite: Nov. 4, 1916 to July 17, 2009
07/17/09 08:19 PM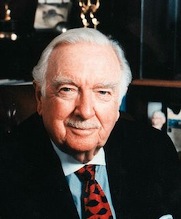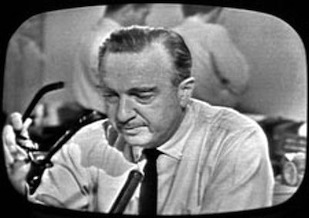 Walter Cronkite, the legendary CBS anchor/reporter dubbed "the most trusted man in America" at the height of his powers, died on Friday, July 17th, at the age of 92.
He last anchored the
CBS Evening News
on March 6, 1981, long before the Internet became a reality and cable news networks began polarizing the airwaves with partisan opinions. We'll post a full obituary on Saturday. For now, it seems enough to say that Walter Cronkite was never surpassed as a true giant of network television news. His passing reminds many of us of the way it was.
Ed Bark