And Cuban thinks NBA refs are incompetent? Wait'll Bruno Tonioli judges his paso doble
08/27/07 11:35 AM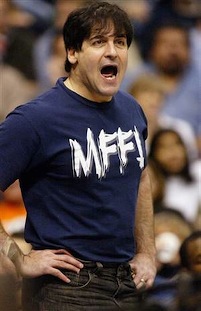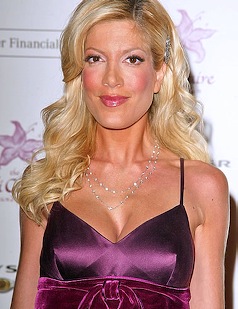 Stepping right up? Mark Cuban and Tori Spelling reportedly will hoof and puff on ABC's latest edition of Dancing with the Stars.
Snitchy/sleuthing TMZ.com claims to know the
latest Dancing with the Stars field
, with Dallas Mavericks owner Mark Cuban reportedly among the slip-sliders on this fall's fifth edition of the hit ABC show.
Fresh off hip replacement surgery, Cuban reportedly will compete with the likes of Tori Spelling (daughter of late Dallasite Aaron Spelling), Wayne Newton, Jane Seymour, Floyd Mayweather, Jr., Lou Ferrigno, Jennie Garth, Nia Peeples and Giselle Bundchen.
Dallas already has one
Dancing champ in former Dallas Cowboys running back Emmitt Smith. Cubes hasn't yet returned an inquiring email. ABC plans to make its official announcements on Wednesday's Good Morning America.
Ed Bark