Going two for four (not counting the dummy)
08/14/07 08:47 PM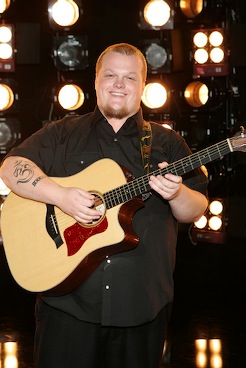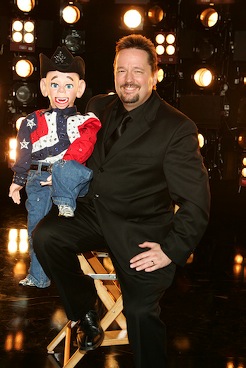 Tex messaging: Arlington's Cas Haley and Terry Fator of Dallas are half the Final Four on summer's biggest hit, America's Got Talent.
By ED BARK
North Texans are no strangers to the reality TV arena, but they seldom come up this big.
Summer's most-watched series, NBC's
America's Got Talent
, goes into next Tuesday's climactic results show with two of the four finalists from this area.
Ventriloquist Terry Fator of Dallas and singer/guitarist Cas Haley of Arlington will vie for the show's $1 million grand prize along with kid vocalist Julienne Irwin of Maryland and "musician/beatboxer" Antoinette "Butterscotch" Clinton of California.
The field was shaved from eight to a quartet on Tuesday night's last performance show, with America's online and telephone votes making the calls.
Fator,
hardly a novice
, seems to be the odds-on favorite to win the thing. His final performance, in which Winston the Impersonating Turtle performed Roy Orbison's "Crying," had even tart judge Piers Morgan speaking in superlatives.
"There's only one place you're going to be crying, I think," he told Fator. "And that is all the way to the bank."
Haley
, who's recorded a version of the
Good Day
song for Fox4, closed out with a version of Stevie Wonder's "Sir Duke." Morgan liked him, too, dubbing Haley "the pride of America."
Fator said he's on a mission to bring ventriloquism "back to popular culture." Haley told viewers, "I never wanted anything more in my life" than to be crowned the show's "Best New Act in America."
Before next Tuesday's final verdict, viewers will have to brave what host Jerry Springer is touting as "a stunning performance from ' The Hof.' "
That, alas, would be judge David Hasselhoff. Bummer.