WFAA8 layoffs hit anchor Macie Jepson hardest
08/21/08 03:38 PM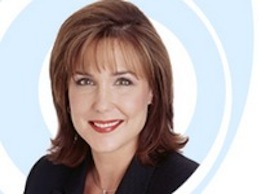 Macie Jepson no longer in WFAA8 pictureBy ED BARK
The layoff virus infected WFAA8 Thursday, with 5 p.m. co-anchor Macie Jepson the only on-camera casualty.
All told, 14 positions were eliminated. But reliable station sources confirmed that 10 of those positions had been vacant and now won't be filled. Another three were part-time, off-camera positions, leaving Jepson as the lone full-time employee dismissed at a station that dominated the May "sweeps" ratings with first place finishes for its four principal local newscasts at 6 a.m. and at 5, 6 and 10 p.m.
"This is a reflection of very difficult economic times, and we have endeavored to minimize the impact on people," WFAA8 president and general manager Mike Devlin said in a telephone interview Thursday. He declined further comment.
Jepson, who could not immediately be reached for comment, joined WFAA8 in 2000 after hosting her own talk show in Cleveland. The Shreveport, LA. native and Louisiana Tech University graduate is married with two children.
Anchor Gloria Campos will fill-in for Jepson on Thursday's 5 p.m. newscast, with no decision made yet on who will be her full-time replacement, sources said.
The WFAA8 layoffs, announced in a staff meeting, came the day after D-day for employees of
The Dallas Morning News
, who had to decide Wednesday whether to accept the paper's latest buyout offer or risk being laid off if there aren't enough takers to suit management.
Both companies are owned by Belo Corp.