Former CBS11 news director Regent Ducas back in North Texas to teach
08/28/08 01:47 PM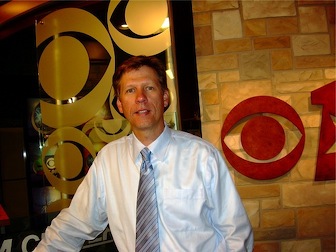 By ED BARK
A year after parting ways with CBS11, controversial former news director Regent Ducas has returned to North Texas in a teaching capacity.
Ducas will be an adjunct instructor this semester at the University of Texas at Arlington, Department of Communication chair Charla L. Markham Shaw confirmed in an email Thursday. He'll be teaching a broadcast course titled "Current Issues," said Shaw, who is aware of Ducas' previous situation at CBS11.
Ducas, who is going by his given first name of Rejean on the UTA web site, did not return an earlier email asking for comment. His
five-month tenure at CBS11
, which ended on Aug. 31st of last year, was marked by newsroom turmoil and resistance to his stated "run and gun" approach. The ratings also took a dip, and former CBS11 anchor Tracy Rowlett called Ducas the "worst news director" he'd ever encountered.
It went better for
Ducas at Kansas City's KCTV-5
, where his fast-paced crime and tragedy strategy helped take the station to the top of the Nielsen ratings during his five-year reign. But he also sustained a wealth of public criticism and has been targeted by lawsuits from former station employees. Ducas joined CBS11 in March of last year and was in short order replaced by Scott Diener, who had been his assistant news director.
Post-CBS11, Ducas joined WLNE-TV in Providence, R.I. as an interim news director hired to help improve the station's newscast ratings for last November's "sweeps" period. He remained at the station until mid-April, spending his final months there helping to re-launch WLNE's web site.
Stephen Doerr, WLNE's general manager, spoke well of Ducas in earlier comments to unclebarky.com.
"I know he had a difficult time in D-FW, but he provided a lot of energy, passion and focus when we really needed it here," Doerr said. "Great leadership and very well-liked by the staff."