Another Carano wears the pads
12/13/07 06:28 PM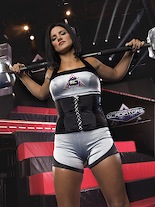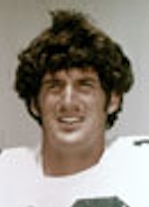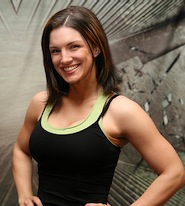 Gina Carano, as gladiator and civilian, flanks her dad, Glenn Carano.
By ED BARK
Dallas native
Gina Carano
, daughter of former Dallas Cowboys backup QB Glenn Carano, is among the 12 stars of NBC's new version of
American Gladiators
.
Dubbed "Crush," the 25-year-old mixed martial arts fighter will make her NBC debut on the Jan. 6th, two-hour premiere of the series. Her brief network bio goes like this: "Don't let the winsome smile fool you. Crush earned her well-deserved moniker by smashing opponents into submission. Despite her girl-next-door looks, she's a powerful, fierce opponent who has no problem handling the women competitors, and then going back to breaking men's hearts."
Her dad mostly didn't play for the Cowboys from 1977 to 1983, serving primarily as Danny White's backup. He threw just 57 passes and completed 21. Three went for touchdowns.