Cuban's participation in Dancing tied to doctor's orders
08/28/07 01:56 PM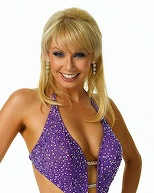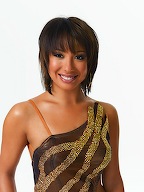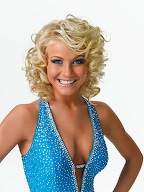 Ideal partners: Kym Johnson, Cheryl Burke or Julianne Hough
By ED BARK
Mark Cuban remains in some pain after June 29th hip replacement surgery, but is ready to rhumba on
Dancing with the Stars
pending medical clearance.
"I have to get the final OK from my doc (Tuesday)," the Dallas Mavericks owner says in an email. "It's still sore, but he was OK with me doing my rehab dancing rather than sweating it out with a physical therapist."
ABC officially will announce the final field for
Dancing
's fifth edition on Wednesday's
Good Morning America
. But Cuban's name was leaked Monday via several online sources, with TMZ.com reporting that his competitors also will include the likes of Tori Spelling, Wayne Newton, Jane Seymour, Floyd Mayweather, Jr., Jennie Garth, Giselle Bundchen, Lou Ferrigno and Nia Peeples.
Should Cuban be hot to fox trot, he'd be in good hands with any of the above three pro partners. Savvy Cheryl Burke guided Emmitt Smith to a mirror ball trophy win in
Dancing
's third edition. Ultra-cute Kym Johnson took Joey Fatone to the final two earlier this year. And coltish Julianne Hough in her rookie season helped Apolo Anton Ohno win the gold.
It's also about built-in fan bases, though. So how will Cuban's national profile compare with Newton's, Spelling's or Seymour's?
One more thing: He's going to have to tame those wild eyes and keep that head-thrown-back laugh under some kind of restraining order. Body language counts both on the dance floor and in front of the judges.
In this arena, clothes will make the man, too. Cuban's not used to wearing much more than t-shirts and jeans but will need sequins and high-shine silk to sell himself to
Dancing
's at-home audience and in-studio arbiters.
Cripes, I can't believe I'm actually analyzing this thing.