Two exits: CBS11 anchor Jody Dean and Belo8 reporter Bert Lozano are saying goodnight
02/08/07 05:27 PM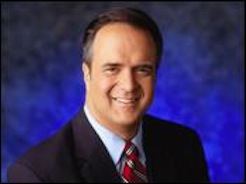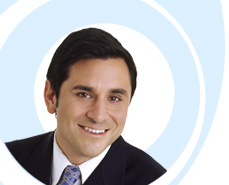 Leaving home screens: CBS11's Jody Dean and Belo8's Bert Lozano.
By ED BARKJody Dean
is downsizing to one job. He'll keep his morning drive spot at KLUV radio (98.7 FM), but is leaving CBS11 after a decade as an anchor and former morning TV personality. His last scheduled day is March 2nd.
"My choice. No major intrigue here," Dean said in an email.
KLUV, where he replaced the legendary Ron Chapman in June, 2005, "opened my contract early and made it possible to have just one job for a change," Dean said. "I haven't been able to say that in more than a decade. I love CBS11 . . . but I'm also now 47."
Dean, who's been anchoring the 4 p.m. newscast on CBS11, is a born-again Christian who recently authored
Finding God in the Evening News
. Last year he was inducted into the Texas Radio Hall of Fame.
It's possible he'll return to CBS11 at some point, Dean said. "Meanwhile, I'm gonna play with my wife and daughter, and watch my sons become men."
Belo8 reporter
Bert Lozano
also has decided to put TV behind him. His last day at the ABC station will be Friday, Lozano said in an email.
He joined Belo8 in January 2004 after a five-year stint at KSAT-TV in San Antonio. Lozano said he already has a new job. He'll be joining the global Weber Shandwick public relations firm, which has a Dallas office.