FNC top dog at GOP convention; McCain's closer nips Obama's
09/08/08 09:20 AM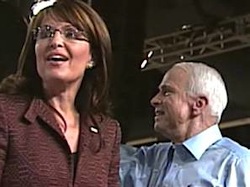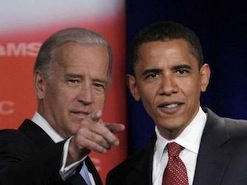 By ED BARK
Repeating what had been an unprecedented showing at the 2004 Republican convention, Fox News Channel again outdrew all rival networks at last week's truncated three-day gathering in St. Paul. It won all three nights, according to Nielsen Media Research.
The surprise, then, was Republican nominee John McCain's narrow "win" over Democratic nominee Barack Obama in the battle of the acceptance speeches.
National Nielsen numbers for simultaneous coverage on eight broadcast networks -- ABC, NBC, CBS, CNN, FNC, MSNBC, Telemundo and Univision -- say that McCain drew a total of 38.9 million viewers nationally for his closer.
Obama's far showier spectacle in Denver, which unlike McCain's also was carried on the BET and TV One networks, had 38.4 million viewers. Nielsen included those additional two networks in its totals.
Nielsen Media Research does not include either PBS or C-SPAN in its final aggregate national averages because neither network is conventionally advertiser-supported.
McCain's running mate, Sarah Palin, drew 37.2 million viewers for her speech on six networks, with Telemundo and Univision not carrying it. Obama's vice-presidential pick, Joe Biden, had 24 million viewers on eight networks, with BET and TV One also showing it.
Here are the available Big Six news network averages for the McCain and Obama speeches:
McCainFNC
-- 9.2 million
NBC
-- 8.7 million
ABC
-- 6 million
CBS
-- 5.3 million
CNN
-- 4.8 million
MSNBC
-- 2.5 million
ObamaCNN
-- 8.1 million
ABC
-- 6.6 million
NBC
--- 6.1 million
CBS
-- 4.7 million
FNC
-- 4.2 million
MSNBC
-- 4.1 million
Nielsen says that Obama's acceptance speech decisively outpointed McCain's nationally among blacks and Hispanics.
The Democratic nominee drew 7.5 million blacks, compared to McCain's 3.1 million.
Among Hispanics, it was Obama, 5.2 million and McCain 4.3 million.