Idol's three Texans punch tickets to next round
02/21/08 09:47 PM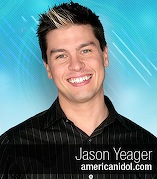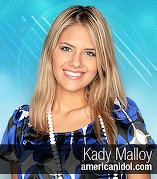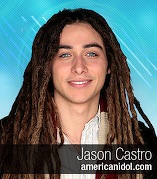 By ED BARK
Two of the three had taken a lashing from Simon Cowell, but none felt the sharper sting of eviction on
American Idol
's first viewer vote-off.
Jason Castro, 20, of Rockwall, Jason Yeager, 28, of Grand Prairie, and Kady Malloy, 18, of Houston survived the winnowing of 24 contestants to 20 during Thursday night's typically prolonged nail-biter.
Ousted instead were two teen guys and the two oldest women. Namely, Garrett Haley, 17, Colton Berry, 18, Joanne Borgella, 25, and Amy Davis, also 25.
Among the three Texans, only Castro had received uniform praise from the show's three judges.
Yeager's rendition of "Moon River" was deemed "very cruise ship" by Cowell, who compared him to "a dependable old dog" lacking excitement or flair.
Malloy left him cold with "A Groovy Kind of Love," which felt like the "Night of the Living Dead," he said.
All three Texas survivors initially auditioned last August in Dallas as part of the hit Fox show's seven-city swing.