CBS strikes back, fake-announcing new Dancing On the Stars series from Hollywood graveyard
06/20/12 03:35 PM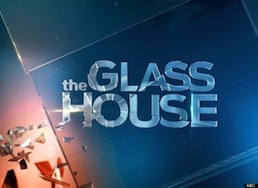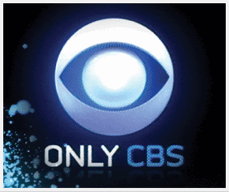 By ED BARK
@unclebarkycom
It's an eye for an eye in the Eye network's war with ABC.
Reacting to its inability to stop ABC's
Big Brother
knockoff,
The Glass House
, from premiering Monday night, CBS has sent out a withering publicity release on behalf of its purported new show,
Dancing On the Stars
.
The headline dubs it "an exciting and completely original reality program that owes its concept and execution to nobody at all."
Fox News Channel has been known to occasionally take pointed shots at CNN and MSNBC in its announcements to TV writers. But this is unprecedented on the part of CBS -- and damned funny, too.
Dancing on the Stars
, says CBS, will be "broadcast live from the
Hollywood Forever Cemetery
, and will feature moderately famous and sort of well-known people you almost recognize competing for big prizes by dancing on the graves of some of Hollywood's most iconic and well-beloved stars of stage and screen."
And if permission is not granted by the cemetery, "approaches will be made to
Westwood Village Memorial Park
, where equally scintillating luminaries are interred," says CBS.
"This very creative enterprise will bring a new sense of energy and fun that's totally unlike anything anywhere else, honest," an unidentified CBS spokesperson assures. "Given the current creative and legal environment in the reality programming business, we're sure nobody will have any problem with this title or our upcoming half-hour comedy for primetime,
Postmodern Family
.
Why, those cheeky monkeys.
In reality, CBS is just blowing off steam. And it's pretty cool to see its PR department go a little wild and crazy.
Also in reality,
Glass House
bombed in its Monday debut, drawing the fewest viewers nationally (3.98 million) of any prime-time program on the Big Four broadcast networks.
But CBS couldn't resist anyway, perhaps goading ABC into developing more "new" series of its own, such as
NC-Eye-S
and
The Badda Bing Theory
.
Any other suggestions?