Anchor Amanda Salinas and meteorologist Rebecca Miller will stay on at CW33 until January expiration of contracts
10/03/12 12:10 PM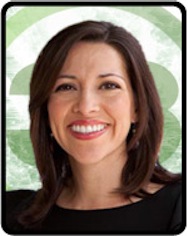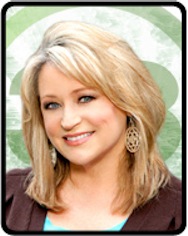 Anchor Amanda Salinas & meteorologist Rebecca MillerBy ED BARK
@unclebarkycom
"Transitioning" is just about completed at Dallas-based CW33, with the station's remaining two best-known news staffers, anchor Amanda Salinas and meteorologist Rebecca Miller, staying on until January to ride out their contracts.
However, they will be free to pursue other job opportunities, according to several sources.
As previously reported, Tribune-owned CW33 is re-making its 9 p.m. local newscast in the image of the comedy-infused early morning
Eye Opener
program, which originates from the station's studios and also is carried by several other TV stations in the Tribune chain. The new program is scheduled to premiere in November, with a working title of
Night Cap
.
In the interim, Salinas and Miller co-anchored Tuesday's 9 p.m. CW33 newscast, which already is carrying portions of
Eye Opener
while also promoting it. Come November, they'll likely be "co-hosting" through the end of this year.
Salinas and Miller, NBC5's former longtime early morning meteorologist, were both hired by former CW33 news director David Duitch, who earlier this summer became editor of the dallasnews.com website.
Miller became CW33's chief meteorologist in January 2009. Salinas joined the station in February 2009, when she was teamed with fellow new anchor Walt Maciborski. He since has left CW33 for an anchoring position at WXIN-TV in Indianapolis.
Sources say that two other CW33 staffers also won't be part of the new-look prime-time newscast. Reporter Tommy Noel, who's been doubling as
Eye Opener
's traffic anchor, and sports anchor/reporter Andy Scholes will be leaving the station. The new CW33 won't have a sports department.
A
Monday post on unclebarky.com
detailed other casualties at CW33, with most evicted staffers being asked to stay on through Halloween. Former
Eye Opener
senior producer Larissa Hall is overseeing the prime-time newscast makeover in her new position as CW33's Director of Content.
unclebarky@verizon.net