12/22/15 11:33 AM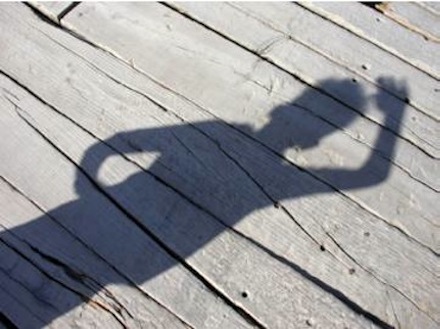 By ED BARK
@unclebarkycom on Twitter
Keeping track of all the goings in D-FW television news is part of what unclebarky.com is all about. And now it's about time for our annual alphabetical list of 2015 departures.
Please remember. This is a compilation of on-camera personnel. No slight is meant to off-camera staffers, whose contributions remain valuable and, in many cases, indispensable. Still, TV viewers develop long-lasting or fleeting relationships with the people they see in their living rooms -- or other "platforms." That's just the way it is. And here we go again.
JULIE BOLOGNA
-- She left TEGNA8 in April after three years as the station's early morning weekend meteorologist. "Kiddos and a growing real estate business" were the primary reasons, Bologna said.
CALVERT COLLINS
-- After three years as a nightside reporter, Collins put Fox4 behind her in July. She's now a public relations manager with the Methodist Health System, which made her an offer "out of the blue" while she was still with Fox 4. "I was never unhappy at Fox," Collins said. "This was just an incredible opportunity."
TAMMY DOMBECK
-- The veteran early morning traffic anchor was at CBS11 in an interim capacity before the station let her go in late April. She lately has been dabbling in acting and recently filmed a walk-on part in the upcoming Season 2 of ABC's
American Crime
series, which is filmed in Austin. Dombeck also has worked with Jocelyn White on the weekly
Designing Texas
program.
BUD GILLETT
-- He retired as a street reporter in July after a near-eternity in the trenches, the last 14 at CBS11. "As I'm part of gen-Deadhead: it's been a long strange road," Gillett tweeted. "37 years in DFW but am packing it in . . . Thanks, Texas. Love y'all." He also had a long career as a Fox4 reporter and spent a total of 42 years as a TV reporter in major markets.
BRIAN GLENN
-- The early morning
Daybreak
feature reporter got dropped by TEGNA8 in July after a two-year run. "As you know, that show has been trending down (in the Nielsen ratings) for months now," Glenn said. "Management has constantly changed the tone and direction of the show. I was told that my performance was not what they were looking for in that particular position." He now runs Brian Glenn Entertainment.
BYRON HARRIS
-- After an awards-laden 40-year career as the dean of D-FW's investigative reporters, Harris retired from TEGNA8 in October on his 69th birthday. He won two George Foster Peabody awards and six duPont-Columbia awards in addition to numerous other major recognitions of his work. "When you look at the world through your brain, it looks the same," he said. "But then I see myself on television and I think, 'My God, that guy looks old.' In some ways, being old can be an advantage. But in some ways it's a disadvantage. Television is a place for younger faces. To say that isn't an issue would be wrong. It's an issue."
CHRISTINE LEE
-- She spent several years as an NBC5 reporter whose primary beats were Irving and Grand Prairie. Lee now is a public relations specialist with
planagency.com
.
BABE LAUFENBERG
-- After 17 years as CBS11's featured sports anchor, he abruptly left in January. "It was just time," Laufenberg said at the time. "Nobody owes me anything. I believe that. We just couldn't figure out a deal that worked for them and worked for me." Laufenberg continues to work the Dallas Cowboys radio broadcasts with Brad Sham. He also writes commentaries for dallasnews.com and does occasional television work.
STEPHANIE LUCERO
-- After 30 years as a TV reporter, the last 18 for CBS11, she left the station in April to "follow my heart and move in a new direction." Lucero since has become development director at Texans Can Academies and is on the board of the Press Club of Dallas.
BECKY OLIVER
-- The longtime Fox4 gumshoe retired from the station in June after 24 years of fingering alleged wrongdoers. "You get to do that at age 55 at Fox," she said. "You get a very generous pension, retirement and medical package . . . The hardest thing for me has been juggling motherhood with a full-time job." Oliver is now a licensed real estate agent.
GUY RAWLINGS
-- He spent two years as a sports reporter/anchor at CBS11 before leaving in November to join Birmingham, Alabama's WVTM-TV as a co-anchor of the station's weekday early evening and 11 p.m. newscasts.
GEORGE RIBA
-- He retired from TEGNA8 on Feb. 20th after 38 years as D-FW's most enduring sports reporter and fill-in anchor. "I'm not checking out entirely," said Riba, who's also a longtime long distance runner with a personal best marathon time of 3 hours, 1 minute. "Hopefully I'll be able to do something like voice-over work, commercials, part-time radio, maybe even bring back some drama-related activities. Who knows? I'm wide open to anything that's fun and hopefully less time-consuming."
CATHERINE ROSS
-- She left NBC5 in the spring after three years as the Plano correspondent. Ross is now the Interactive Media Manager for the City of Frisco.
LATOYA SILMON
-- Her two-and-a-half-year stint as a Fox4 reporter ended in July. Silmon is now a representative with Plexus Worldwide, whose "plant-based products have transformed my personal health," she said. "When 2 a.m. wake-up calls and a rigorous work schedule took a toll on my health, Plexus helped put me on the road to wellness, and that's what I want to do for others."
JANET ST. JAMES
-- The award-winning medical reporter left TEGNA8 in March after 19 years, the last 15 as the market's premier health and wellness correspondent. James left to become assistant vice president for strategic communications for HCA North Texas. But in the week before she was scheduled to begin her new career, St. James learned she had "invasive breast cancer." She went public with the news and in September recorded a
"Keeping It Normal" video
in which she said, "What I take out of cancer is really that life goes on." She is now with HCA while continuing her treatments.
AMY VANDEROEF
-- She left TEGNA8's homegrown
Good Morning Texas
in February after serving as a co-host for nine years. "There's no mud-slinging, no slammed doors," Vanderoef said. "We just couldn't come to terms on my contract so we decided to part ways." She lately has
her own website
and also appears weekdays on the Rodney Anderson radio show (1190 AM).
MIREYA VILLARREAL
-- After two-and-a-half years as a CBS11 investigative reporter, she moved up to the CBS network in June to become a Los Angeles-based national correspondent.
RAY VILLEDA
-- He left NBC5's reporting staff in June to join New York City's WNBC-TV newsroom. Villeda had been with NBC5 since October 2011.
Email comments or questions to:
unclebarky@verizon.net