07/06/15 12:56 PM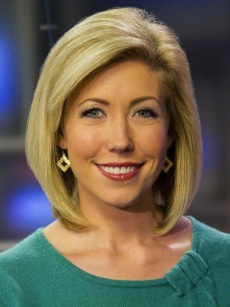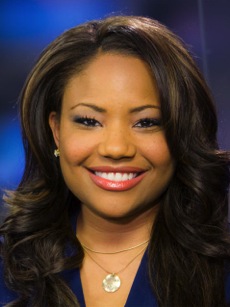 Departing Fox4 reporters Calvert Collins, Latoya Silmon. Fox4 photos
By ED BARK
@unclebarkycom on Twitter
Two young Fox4 women reporters, hired in the same year within several months of one another, have decided to leave the Dallas-based station after relatively short tenures.
Calvert Collins and Latoya Silmon are the departing twosome. Collins currently is vacationing in Peru with her husband, but said via email that her last day will be on July 17th. Silmon confirmed that she's already left Fox4. The station handles personnel inquiries through corporate offices in New York. An earlier email inquiry on the status of Collins and Silmon was not answered Monday.
Collins joined the station on June 18, 2012 from KLAS-TV in Las Vegas and has been working the weekday nightside shift. She had a baby girl, Vivienne, in January 2014, and acknowledges an effort to move to the morning or mid-day shift in order to spend more time with her child. But after making no progress on that front in either October or the spring of this year, Collins said she "figured I could make nights work for a year until my contract was up."
"I am NOT leaving Fox4 over scheduling issues," she said in her email reply Monday evening. "Nor was I seeking another job. But I was courted for a public relations manager position."
The offer came "out of the blue" in early June from Methodist Health System, which "made me an offer I couldn't refuse," Collins said. She'll start at Methodist on July 27th after Fox4 "ultimately agreed to release me from my contract."
Collins added that she's "thoroughly enjoyed my three years at Fox4, working with an incredible team of journalists. And I am very grateful to the station for the many opportunities and wish everyone there continued success."
"I was never unhappy at Fox," she added. "This was just an incredible opportunity to be a manager and pursue a different challenge and learn new skills while still using my news background. I've always been passionate about health care . . . And the ultimate perk was a normal schedule so I can see my daughter more than an hour a day, which would have been the case had I stayed on nights."
Collins has been a key, featured reporter on Fox's 9 and 10 p.m. newscasts. Both continue to draw strong Nielsen numbers this summer after
major successes in the May "sweeps"
ratings period.
Silmon arrived at Fox4 on Nov. 5, 2012 from KTUL-TV in Tulsa. She's mainly been a field reporter for Fox4's
Good Day
, on both weekends and some weekdays. The program remains No. 1 in the early morning ratings and is especially strong among 25-to-54-year-old viewers (the main advertiser target audience for news programming).
"I grew up watching and admiring the anchors and reporters in Dallas," she said via email. "So landing a position at one of the stations was a dream true . . . I took pride in giving a voice to the voice-less and keeping people informed about what was happening in our city."
Silmon said she now has "a new story to tell" as a representative of
Plexus Worldwide
. "These plant-based products have transformed my personal health. When 2 a.m. wake-up calls and a rigorous work schedule took a toll on my health, Plexus helped put me on the road to wellness, and that's what I want to do for others . . . I hope my story becomes an inspiration to others who want to embrace a healthier lifestyle and those who want to become financially free in the process."
Silmon grew up in Dallas and is a graduate of Lake Highlands High School. She initially replaced
Good Day
reporter/anchor Krystle Gutierrez, who joined her husband, Kris Gutierrez, in Chicago after he got an anchoring job there. But Kris now is back in D-FW, and began co-anchoring NBC5's weekday 5 p.m. newscasts in March.
Email comments or questions to:
unclebarky@verizon.net