12/27/16 03:26 PM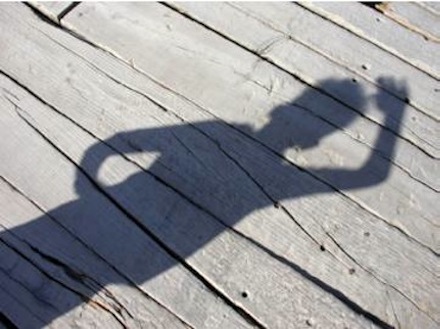 By ED BARK
@unclebarkycom on Twitter
Throughout the year, unclebarky.com tries to keep track of all the arrivals and departures at D-FW's four major TV news providers -- Fox4, NBC5, TEGNA8 and CBS11.
This annual compendium lists only the 2016 departures -- in alphabetical order -- of those who have left your local home screens.
As always, please remember. This is a compilation of on-camera personnel. No slight is intended to off-camera staffers, whose contributions remain valuable and, in many cases, indispensable. But TV viewers develop long-lasting or fleeting relationships with the people they see in their living rooms -- or other "platforms." That's the way it is, and here we go once again. (If you think I'm missing someone of import, please look first at the 2015 list before shooting me an email, tweet or Facebook message. Sometimes these people have been gone for longer than you think.)
ASHTON ALTIERI
-- After a three-year stay as TEGNA8's weekend meteorologist and weekday fill-in weathercaster, Altieri left in August and now is taking temperatures for KCNC-TV, Denver's CBS station.
ZAHID ARAB
-- He was a nightside reporter for two years at Fox4 before declining to sign a new contract and leaving in April. He's lately been reporting for KPHO-TV, the CBS station in Phoenix.
JOHNNY ARCHER
-- After joining NBC5 in May 2014, Archer has decided to return to his native Philadelphia when his contract expires early next year. He has been co-anchoring on weekend mornings after initially being hired as the station's weekend evening anchor. Archer said he has no further definite plans at the moment but "I plan to stay in the business."
ELLEN BRYAN
-- She spent just two years at NBC5 before leaving in March to join CBS affiliate WUSA-TV in Washington, D.C. Bryan had been reporting for NBC5's weekday morning newscasts.
MIKE CASTELLUCCI
-- He ended a second tour at TEGNA8 in June in favor of teaching at Michigan State University, where he's now the school's Professor of Practice. Castellucci initially joined TEGNA8 in 2003, becoming best known as the station's "Why Guy" reporter before leaving in 2008 for San Diego's KUSI-TV. He returned to TEGNA8 in the summer of 2013, initially as co-host of the station's
Good Morning Texas
. Earlier this year he returned to the reporting staff for a brief period.
MELISSA CUTLER
-- The veteran Fox4 reporter called it quits in February, ending a 15-year tenure with the station. She then started a second career in real estate with her husband.
CHELSEY DAVIS
-- She had a brief stop as CBS11's morning traffic reporter, joining the station in June 2015 and leaving in November of this year to join her husband, Brandon Hamilton. He took a position with Phoenix's NBC station, KPNX-TV, after a short stay as an early morning reporter for TEGNA8.
DEANNA DEWBERRY
-- She joined NBC5 in October 2012 as a high profile consumer reporter and left the station in June of this year. News director Mark Ginther told staffers in a memo that Dewberry is "passionate about consumer reporting" but also is "passionate about anchoring. And we've allowed her to pursue such a job." Dewberry and her husband subsequently have adopted two children out of foster care as planned on National Adoption Day (Nov. 19th). Dewberry says she'll "have info soon on the next move."
ELIZABETH DINH
-- After joining CBS11 in January 2012, she left in February of this year to become a 10 and 11 p.m. anchor at KPTV-TV, Portland, Oregon's Fox station. Dinh primarily worked the morning shift at CBS11.
AREZOW DOOST
-- She was a full-time reporter at CBS11 since October 2010 after initially joining the station as a freelancer in July 2008. Shortly after having her second child, Doost left D-FW in February to join her husband, Kevin Peters, in Austin, where he had taken a job as a digital producer for IBM. Since August of this year, Doost has been an investigative reporter with Austin's KXAN-TV, the market's NBC station.
JENNY DOREN
-- She lasted just two years as a reporter on TEGNA8's early morning shift before leaving the station in May. Doren is now the director of video content and strategy for UT Southwestern Medical Center.
JIM DOUGLAS
-- A stalwart street reporter for TEGNA8 for 21 years, he retired in July at age 60. "It's mostly about family," he said. "I need and want to spend more time in Cincinnati, where my parents are facing life changes. And where our oldest daughter lives." Douglas also said he "wasn't sure I could take too much more knocking on doors and talking to grieving families." Before joining TEGNA8 in 1995, Douglas worked at NBC5 for 10 years.
AMANDA GUERRA
-- She exited NBC5 in late March of this year after joining the station in June 2011. Guerra had been co-anchoring the station's weekend nighttime newscasts while also reporting on weekdays. She's lately been doing some work for Dallas-based KRLD-AM radio.
BRANDON HAMILTON
-- He joined TEGNA8 in July of last year as an early morning news reporter before leaving in November of this year to join Phoenix's NBC station, KPNX-TV. His new bride, CBS11 traffic reporter Chelsey Davis, joined him on this journey. (See above.)
WES HOUX
-- He was let go as TEGNA8's weekend morning meteorologist in December after joining the station in May 2015 to replace Julie Bologna.
ERIC KING
-- He rang in 2016 by departing NBC5 and returning to the station he had left -- CBS' affiliate WLKY-TV in Louisville, KY. King was with NBC5 for three years in various capacities. For a while he was part of an early weekday morning tri-anchor team with Deborah Ferguson and Marc Fein.
TED MADDEN
-- After a 14-year career as one of D-FW's foremost sports feature reporters, he left TEGNA8 in November after tiring of the weekend grind. "It will sound like a sports cliche that I'm going to spend more time with my family," Madden said. "I wanted a regular life. Weekends off." He spent most of those weekends covering high school sports and now will be working as a video producer for the Mesquite ISD.
CARRIE McCLURE
-- She left TEGNA8's locally produced
Good Morning Texas
at the end of April after four years as a co-host and correspondent. McClure, who has three sons, said she wanted to "return where I was before -- at home, with my sweet boys and ever-supportive husband."
LARRY MOWRY
-- One of D-FW's biggest losses of the past year came when CBS11 chief meteorologist Larry Mowry left for Chicago's ABC station, WLS-TV, after an eight-year stay in North Texas. Mowry, who had briefly worked at WLS in 2004, took a weekend position upon returning to the station. "The decision to leave was not money-related," he told unclebarky.com. There were many factors. CBS11 has treated me so well over the years. I have nothing but high praise for this station. It is just an amazing opportunity to return to Chicago to a great station." After a lengthy search, CBS11 named incumbent Scott Padgett as Mowry's replacement.
REMEISHA SHADE
-- The NBC5 weekend meteorologist ended a six-year stay at the station in November of this year. Management has declined to comment on the reasons for her departure and Shade so far has not returned a message asking for comment.
JEFF SMITH
-- He joined NBC5 as an early morning reporter in January 2013 and exited in October of this year in hopes of becoming a foreign correspondent based in Israel.
PHILIP TOWNSEND
-- After joining TEGNA8 as a reporter in December 2014, he left in September of this year to return from whence he came -- ABC affiliate WVEC-TV in Norfolk, VA. This time Townsend took a posit as a weekend anchor.
CARLA WADE
-- She left TEGNA8 early in the year after a three-year stay. Wade had been anchoring the station's weekend morning newscasts while also reporting on weekdays. She's now anchoring at KTNV-TV, the ABC affiliate station in Las Vegas.
For those keeping score, that's a total of 23 departures in this past year. TEGNA8 "led" the way with 10 exits, followed by NBC5 with 7. CBS11 had 4 departures and Fox4 was a comparative island of tranquility with just 2.
Email comments or questions to:
unclebarky@verizon.net