01/07/20 07:53 AM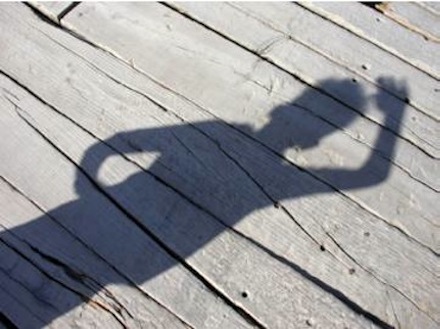 By ED BARK
@unclebarkycom on Twitter
It's time for me to go.
Not from the mortal coil just yet. After 40 years of covering local and national television, though, I'm retiring unclebarky.com because it's finally the right thing to do for me. The nicely symmetrical year of 2020 also seems like a good end point.
It's been an experience. After 26-and-a-half years as TV critic for
The Dallas Morning News
, I left in September 2006 and immediately launched my one-person, tin can website as an unfettered vehicle for news and views that no longer could be expressed in full at the newspaper that gave me my big start. The
"Why I'm Here"
page, which served as an opening declaration of independence, further elaborates the particulars. In all modesty, it was a pretty bold move at the time.
From the start, unclebarky.com has been a labor of love, not a moneymaker. But over the past several months, I started hitting a wall as the ripened age of 72 closed in on me. The enthusiasm waned. So much "product" out there. Too much time spent on trying to find new ways to critique it after hours and hours of watching. And it's just one voice anyway, no matter how experienced. The old saying, "Everybody's a critic," has come to full fruition during the duration of this website.
In the near future at least, I'll continue to write a column for
Katy Trail Weekly
and its benevolent editor-in-chief, David Mullen. And perhaps a collection of columns and features is in the future. Or perhaps not. Above all, I don't want to stay too long at the party. Bad things can befall you when you do.
Many, many people have helped to keep unclebarky.com afloat. All of the networks and latter day streaming services have graciously provided screeners and interview opportunities. Three of D-FW's major TV news providers -- Fox4, NBC5 and and CBS11 -- also have cooperated and communicated throughout. Thanks to all.
It's otherwise impossible to acknowledge everyone who has helped me along the way. And some of you would get into trouble if I did. But I do want to single out three people.
My wife, Madeline, has been supportive throughout, never questioning my decision to leave the
Morning News
and embark on a venture that, to say the least, has not been as financially rewarding.
My stepson, Carl Morgan, helped immensely in setting up this website back when I had the computer skills of a goldfish. I've gotten a little better at it since then.
And longtime friend and former
Morning News
colleague Michael Precker has been a co-conspirator from the start. Those early Uncle Barky shows, featuring live appearances by an array of local media personalities, were largely his doing. They were a long time ago, but all of the posters are still on my office door.
As an entity, the
Morning News
birthed me as a TV writer and for much of my time there provided a long leash. So yes, I'm grateful for what the paper has meant to me, both professionally and personally. We had a lot of damned good times.
Life without unclebarky.com will provide many more hours for exercising, reading, volunteering and downsizing. At least that's the general plan.
So again, thanks to all for your patronage, whether you loved, liked or loathed what you read in these spaces. I'll close with Gus McRae's dying words to Woodrow Call in the closing chapter of
Lonesome Dove
.
"It's been quite a party."
That it has.
Email comments or questions to:
unclebarky@verizon.net
01/06/20 10:25 AM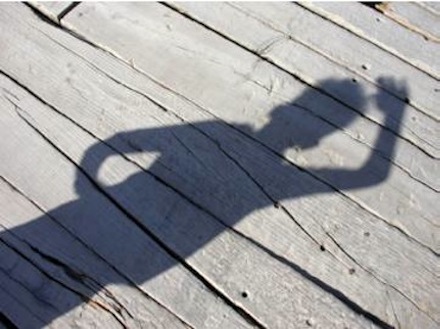 By ED BARK
@unclebarkycom on Twitter
Paced by the retirement of anchor dean John McCaa, 2019 turned out to be a highly eventful year for departures from D-FW's TV newsrooms.
Our latest compendium again is in alphabetical order. And please note that this is a list of on-camera personnel only. No slights are intended to off-camera staffers, whose many contributions remain valuable and in many cases, invaluable. Still, TV viewers develop long-lasting or fleeting relationships with the people they see in their living rooms -- or via other "platforms." That's the way it goes, and here we go again.
Gilma Avalos
-- She spent five years at CBS11 as an anchor-reporter before resigning in October and quickly landing at New York City's WNBC-TV, where she's been co-anchoring weekend P.M. newscasts and reporting on weekdays since Nov. 4th.
Samantha Chatman
-- After three years as a consumer reporter for NBC5, she left in August to take a similar position with Chicago's WLS-TV. Chatman graduated from that city's Lincoln Park High School. In an earlier life, she was an
American Idol
contestant in 2008, but didn't get a "Gold Ticket" that would have advanced her to the show's "Hollywood Round." Later on, Chatman interned at WLS.
Tim Ciesco
-- He joined NBC5 as a multi-media journalist in January 2014, and left the building in October to sign on with the Arlington Police Department's "media team." "I would never leave NBC5 for any old job," Ciesco said via social media. "This opportunity with APD checked off all the boxes I'm looking for in life and was too good to pass up."
Ron Corning
-- After nearly eight years as co-anchor of WFAA8's early morning
Daybreak
, Corning decided in mid- March that he'd had enough. So he turned down a new contract offer and instead "decided to take a leap of faith and give myself the benefit of time because I do have other goals I want to achieve and other experiences I want to have . . . Call me in a year and I'll tell you if I've made a mistake." He remains in North Texas and recently hosted CW33's telecast of the annual Dallas Holiday Parade with another former early morning anchor, Jenny Anchondo. Corning also has been doing media training consulting and has a podcast titled
Morning After
.
Colleen Coyle
-- Coyle ended her nine-year tenure as a WFAA8 meteorologist in July after she and her husband adopted a daughter who's nearly a teenager. Opting to spend more time with her "has been a really, really tough decision, and know that it's been done with so much thought and fierce prayer," Coyle said in an emotional Facebook video. "Putting our trust in the Lord won't make our life perfect, but it will let a perfect savior lead our life."
Kezhal Dashti
-- The Texas Christian University graduate lasted less than a half-year as "social media" anchor for WFAA8's
Daybreak
before leaving in late spring. On her website, Dashti bills herself as a "content creator, YouTuber host and local volunteer."
Kristin Dickerson
-- She joined NBC5 in July 2016 and left the station in July of this year after serving as a weekend PM anchor and weekday reporter. Dickerson and her husband announced plans to embark on a "storytelling faith walk," starting with the 500-mile Camino de Santiago across Spain before visiting Israel and India. "I've been told leaving my job and everything I've worked to achieve the last 15 years in TV news is a risk, but I feel the biggest risk is not taking it," Dickerson said.
Edward Egros
-- The Fox4 sports reporter/anchor and Southern Methodist University graduate left the station in March after arriving in August 2013 from WHNT-TV in Huntsville, Alabama. His passion for sports analytics is reflected in Egros' insidesportsanalytics.com website. He's also CEO of RevMedia and teaches sports communications courses at his alma mater.
Marc Fein
-- The former co-anchor of NBC5's weekday early morning newscasts exited the station in early February after eight years in the saddle. He subsequently joined Baseball Nation in March as vice president of media and marketing. Fein arrived at NBC5 in 2011 and initially co-anchored the station's 5 and 6 p.m. weekday newscasts before being moved to mornings in January 2014. Post-NBC5, he's also been teaching at the University of North Texas.
Yona Gavino
-- She left CBS11's reporting staff in mid-summer after joining the station in June 2016 from Milwaukee's WTMJ-TV. Gavino currently is freelancing for rival NBC5.
Courtney Gilmore
-- She left NBC5 in June after three year as a reporter. There's no further news on her post-NBC5 career, but she has an Instagram account titled naturalhaironair.
Lexie Houghtaling
-- After just a two-year stay, the former NBC5 reporter left the station in March. Since May, she's been an account executive with Dallas-based Plug Public Relations.
Jeff Jamison
-- The longtime CBS11 meteorologist left at the end of September after 16 years of temperature-taking. As did Coyle and Dickerson, he heard a higher calling, joining the staff of The Village Church in Fort Worth on Oct. 2nd. "This is our church home and I couldn't be more grateful," Jamison said in a goodbye note. "God has led me to this new vocation and I'm humbled and excited to see how He will continue to move in our city."
MaryAnn Martinez
-- She left CBS11's reporting staff in March after joining the station in May 2017. In October, Martinez became a reporter with Houston's KPRC-TV.
John McCaa
-- He endured at WFAA8 for 35 years after arriving in 1984 from an Omaha, Nebraska TV station, where for a while McCaa moonlighted as a standup comic. His last late night newscast was on March 1st, with the station giving him a big televised sendoff. McCaa and his wife, Nora, now live in the McAllen, TX area, where much of her family still resides. He was the market's longest-standing African-American male anchor before signing off at age 65. "I've always had black and brown folk come up to me and say, 'Look, we appreciate that you are where you are, but please don't embarrass us,' " McCaa said in an exit interview with unclebarky.com. "And I've taken that very seriously."
Demetria Obilor
-- The demonstrative traffic reporter for WFAA8's
Daybreak
left in October after joining the station two years earlier from Las Vegas' KLAS-TV. Station manager Carolyn Mungo, who was news director when Obilor was hired, praised her in a staff memo that cited Obilor's gratitude to WFAA8 "for allowing her to be her true self, and to develop and prepare for what could be next. We all know traffic is rarely a life-long career! She says it's time to explore." Obilor lately has been exploring in Vegas.
Richard Ray
-- The Fox4 mainstay retired in April after 36 years at the station, most visibly in recent years as the weekend P.M. anchor. "I'm retiring, not dying," he said in a Facebook video, noting that he and his wife, Catherine, will remain active in their Denton community and church while also having more time to travel and visit their grandchildren, who are "scattered all over the country." The small-town Minnesota native also became D-FW television's foremost John F. Kennedy historian during his time at Fox4, excelling with his reports on the 50th anniversary of the President's Nov. 22, 1963 assassination in Dallas.
Sebastian Robertson
-- After five-and-a-half years as a WFAA8 reporter, Robertson left in April to join the news staff of Seattle's KING-TV." "The move will allow me to report for the legacy station I watched growing up and for the first time live in the same market as my family," he said on his Facebook page.
James Rose
-- The veteran Fox4 reporter retired in April after a 22-year stay. "I haven't been here as long as some, but when it's time to go, you know," he said in a memo to newsroom colleagues. "I've had a fantastic career, had some crazy experiences and made some incredible friends along the way."
Todd Unger
-- He left WFAA8's reporting staff in January after arriving six years earlier from Albuquerque's KOAT-TV. "It's my choice and although very difficult, the right one for where I am now," Unger wrote on his Facebook page. He remains on his own, and has been a host/journalist for an investigative documentary on the EU and Romanian justice systems.
In case you haven't been counting, all of this makes WFAA8 the 2019 league "leader" in departures with seven, followed closely by NBC5's six. CBS11 logged four exits and Fox4 had the least with three.
Email comments or questions to:
unclebarky@verizon.net