12/29/17 11:40 AM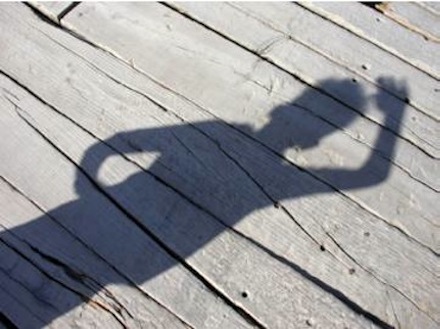 By ED BARK
@unclebarkycom on Twitter
Throughout the year, unclebarky.com strives to keep track of all the arrivals and departures at D-FW's four major TV news providers -- Fox4, NBC5, TEGNA8 and CBS11.
This latest annual compendium lists only the 2017 departures (in alphabetical order) of those who have left your local home screens.
Please remember, though. This is a compilation of on-camera personnel. No slights are intended to off-camera staffers, whose many contributions remain valuable and, in many cases, indispensable. But TV viewers develop long-lasting or fleeting relationships with the people they see in their living rooms -- or on other "platforms." It's the way it's always been, and here we go once again.
ASHLEIGH BARRY
-- She stayed just a year at NBC5 before leaving in October 2017 to be closer to her home state of Massachusetts. Barry had covered the police beat. She recently became Strategic Communications Advisor for the U.S. Department of Veterans Affairs.
HOMA BASH
-- She stayed for less than a year as a general assignments reporter for NBC5 before leaving in June 2017 and returning to the station she had left -- ABC affiliate WEWS-TV in Cleveland. An added impetus: her fiancé lives in Cleveland.
SGT. NICK BRISTOW
-- D-FW's first and so far only uniformed police traffic anchor signed off in January 2017 after initially joining TEGNA8's
Daybreak
in August 2014 as "Corporal Nick." He remains with the DeSoto PD.
ALEXA CONOMOS
-- It's turned out to be a l-o-o-ong goodbye for TEGNA8's
Daybreak
fixture, who joined the program as a traffic reporter in 2002 before becoming co-news anchor in June 2014. Conomos originally announced her decision to leave in January 2017, but agreed to stay with
Daybreak
until her replacement was hired. She envisioned that happening by the end of the May "sweeps" ratings period, but management kept persuading her to stay on while the prolonged search continued. Her official last day will be on Jan. 4, 2018, but she's basically out the door so we'll include Comonos among the 2017 exits. Her intention is to have a more "normal" life with her husband and their three young children after enduring the pre-dawn grind for 15 years. Her
Daybreak
successor will be Cincinnati's
Kara Sewell
.
CHRIS JOSE
-- He joined NBC5's reporting staff in September 2015 but didn't stay long before leaving in February 2017 to join the news staff of Atlanta's CBS affiliate, WSB-TV.
MARCUS MOORE
-- Recruited by ABC News after his standout coverage of Hurricane Harvey and its aftermath, Moore joined the network's Dallas bureau after leaving TEGNA8 in September 2017. He joined the station in January 2012 as a reporter in the Forth Worth bureau and toward the end of his tenure had been anchoring weekend editions of
Daybreak
while reporting on weekdays for various newscasts.
GABRIEL ROXAS
-- After two-and-a-half years as a CBS11 reporter, he left the station in August 2017 to become director of consumer engagement for The Karahan Companies, whose corporate offices are in Collin County.
BRIAN SCOTT
-- He spent four years at NBC5 as a Denton County-based reporter before leaving in March 2017. Scott then quickly
joined the reporting staff
at Orlando, FL's Fox-owned station, WOFL-TV.
BRETT SHIPP
-- After 22 years as a multi-award-winning TEGNA8 investigative reporter, Shipp stunned his colleagues in December by abruptly resigning to run as a Democrat against longstanding Republican congressman Pete Sessions. In April of last year, he had pledged his undying allegiance to TEGNA8, saying, "I will be rolled out of Channel 8 on a gurney -- dead or alive."
JOEL THOMAS
-- He left CBS11 in December 2017, ending a 14-year career as a reporter. Thomas has returned to Georgetown, TX to "take care of my real family," he said in a Facebook post. "Some of my co-workers are like family to me. But there is only one family I'm born into."
LISA VILLEGAS
-- She joined CBS11's meteorologist staff in October 2014 before being abruptly terminated without explanation in March 2017. Some of her social media postings reportedly had been problematic for station management. Villegas rebounded and in October 2017
became chief meteorologist
for Tucson's CBS affiliate, KOLD-TV.
DAVID WATKINS
-- After five years as a sports reporter and fill-in anchor at NBC5, David Watkins left in early 2017 to become Director of Business at Dallas-based Elevate Brand Marketing, which he termed the "perfect landing spot."
DIANA ZOGA
-- A two-year tenure as a Fox4 reporter ended in March 2017 when the two sides couldn't agree on a new contract. But the 1999 Plano East Senior High graduate stayed in the D-FW market,
joining NBC5's reporting staff in November 2017
as a full-time, Collin County-based reporter.
For those keeping score, it was a relatively quiet year on the departure front, with just 13 casualties in 2017 compared to 23 the previous year. NBC5 "led" this time around with five exits, followed by TEGNA8 (4), CBS11 (3) and Fox4 (1).
Email comments or questions to:
unclebarky@verizon.net