08/22/16 10:12 AM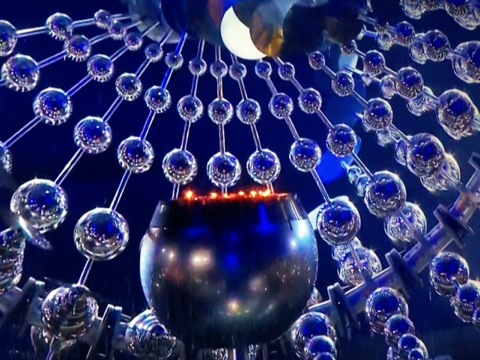 Torch's last gasp at 2016 Rio Olympics. Photo: Ed Bark
By ED BARK
@unclebarkycom on Twitter
Friday's Night 15 of the Rio Olympics and the Dallas Cowboys-Miami Dolphins pre-season game were the weekend's top ratings draws in D-FW.
An abbreviated night of the Summer Games ran from 7 to 9:30 p.m. on NBC and averaged 488,686 viewers. The Cowboys' rout of Miami started at the same hour on CBS11, but stretched to 10:12 p.m. It ended up averaging an identical 488,686 viewers.
Even though the Olympics went against the Cowboys, they still drew more viewers than the equivalent Night 15 of London's Olympics, which had 440,317.
On Saturday night, the Olympics from Rio sank to their lowest total of 403,697 viewers in a 7 to 11 p.m. slot that included an extended package of closing credits and highlights. Still, that was barely good enough to nip Night 16 from London (399,672 viewers).
Then came Sunday night's Closing Ceremonies, with Rio again taking a severe beating. An average of 446,191 viewers tuned in compared to 806,118 for the final show from London. Rio's Opening Ceremonies also came up way short of London's. An absence of familiar stars clearly hurt in both cases, with London's opener crushing Rio's by a score of 894,181 viewers to 531,180.
On the 15 competition nights, though, Rio held its own by outdrawing London on 7 of the 15 nights. Tuesday, Aug. 9th, during which Michael Phelps won his 20th and 21st gold medals in live coverage, easily ranked as Rio's top draw with 970,289 viewers. That night also had taped coverage of the U.S. women's gymnastics team's gold medal performance.
NBC's Sunday night cognac, a 9:30 p.m. half-hour "preview" episode of
The Voice
with new judges Miley Cyrus and Alicia Keys, had a nice-sized 318,708 viewers to easily win its time slot.
On Friday, the Peacock's 9:30 p.m. new episode of
Superstore
ran second to the Cowboys game with 290,378 viewers.
Here are Friday's local news derby results.
NBC5 ran first at 6 a.m. and 5, 6 and 10 p.m. in both total viewers and 25-to-54-year-olds (main advertiser target audience for news programming). This double grand slam comes with an asterisk, though. CBS11's 5, 6 and 10 p.m. newscasts were either rubbed out or delayed by Cowboys specials or the game itself. And the closing portion of the pre-season game, plus some post-game coverage, dominated the 10 to 10:30 p.m. slot.
NBC5 newscasts are likely to enjoy a nice afterglow from NBC's Olympics run, though. We'll see how that pans out.
Email comments or questions to:
unclebarky@verizon.net