12/20/18 02:26 PM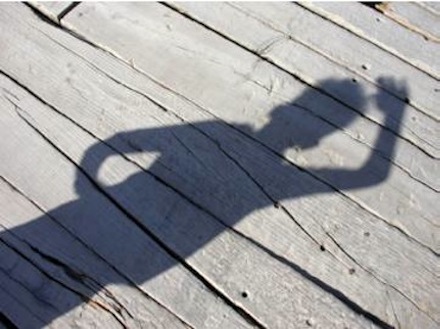 By ED BARK
@unclebarkycom on Twitter
Once again, unclebarky.com has tried to keep track of all the arrivals and departures at D-FW's four major TV news providers -- Fox4, NBC5, TEGNA8 and CBS11.
As in previous years, this latest compendium lists only the 2018 departures (in alphabetical order) from your home screens.
Please remember that this is a list of on-camera personnel only. No slights are intended to off-camera staffers, whose many contributions remain valuable, and in many cases, invaluable. But TV viewers develop long-lasting or fleeting relationships with the people they see in their living rooms -- or other "platforms." It's the way it is, and here we go.
FIL ALVARADO
-- After 33 years as a stalwart Fox4 street reporter, he's retiring at age 70. Alvarado's official last day is Jan. 3rd, but he broke the news to his colleagues on Dec. 14th. So we'll include him on this year's list.
JENNY ANCHONDO
-- Her surprise departure as the weekend anchor of Fox4's
Good Day
came in March of this year after she joined the station in October 2013. Anchondo quickly hooked up with the syndicated
Morning Dose
program, which originated from CW33's Dallas studios. But the program was canceled in October, leaving Anchondo looking again.
JANELLE BRANDOM
-- For less than a year she was "special media anchor" for TEGNA8's retooled
Daybreak
. That ended in March when Brandom departed to "pursue other opportunities." Her Twitter page bills Brandom as a freelance emcee/host and "YouTuber" specializing in fitness and fashion.
ALEXA CONOMOS
-- After a lengthy delay from her originally announced departure, she had her last day with TEGNA8's
Daybreak
on January 4th, ending 15 years with the program. Conomos said she was in search of a better "work-life balance" for herself, her husband and their three young children. She's now a real estate consultant.
SAUL GARZA
-- A sturdy staple as a field reporter for Fox4's
Good Day
, he left in May after 19 years with the station. Garza also presented Fox4's longstanding "What's Buggin' You?" consumer watchdog reports. He soon became the City of Garland's Social and Media Relations manager.
DAN HAGGERTY and CRISTIN SEVERANCE
-- The husband and wife duo left CBS11 simultaneously in September after arriving at the station three years earlier. He's now anchoring at Portland, Oregon's KGW-TV (the market's NBC station) after anchoring on weekends and reporting three days a week for CBS11. She had headed CBS11's "Consumer Justice" unit and has joined Haggerty as an investigator for KGW.
MONICA HERNANDEZ
-- After a four-year stay as a TEGNA8 reporter, Hernandez left in October and is now with New Hampshire's ABC station, WMUR-TV, where she anchors and reports.
BRITTANY JEFFERS
-- Her stay at CBS11 was a relatively short one, from August 2016 until March of this year as a general assignments reporter. The former Miss Nebraska is now with Houston's KPRC-TV, the market's NBC affiliate.
ALISHA LaVENTURE
-- She was dropped in October for undisclosed reasons after joining TEGNA8 in July 2016, initially as the station's weekend
Daybreak
anchor before quickly moving to a co-anchor slot on the weekday 4 p.m. newscasts. Her current status is unknown.
JENNIFER MYERS
-- In the midst of a spat with Fox4 over having to hide her naturally curly hair with a straight red wig, she left the station in May after a six-year stint as meteorologist for weekend editions of
Good Day
. Myers currently is the meteorologist for North Texas-based ONCOR Electric.
KALEY O'KELLEY
-- She had been CBS11's weekday 6 and 10 p.m. co-anchor since January 2015 until leaving the station in May to pursue a (sound familiar?) "better work-life balance." O'Kelley quickly found what she was looking for as co-anchor of the early morning weekday newscasts for Phoenix's ABC station, KNXV-TV. Before arriving at CBS11, she had worked at a rival Phoenix station. As of this writing, CBS11 still hasn't announced a replacement for O'Kelley.
JEFF PAUL
-- He joined the CBS11 reporting staff in December 2014 and left in March of 2018 to become a Los Angeles-based correspondent for Fox News Channel.
CORY SMITH
-- The NBC5 anchor/reporter left in September to join the news staff of Washington, D.C.'s WRC-TV. Both stations are owned by NBC Universal. Smith joined NBC5 in December 2015. Besides anchoring on weekends, he reported three days a week.
For those keeping score, that's five exits from CBS11, four apiece from Fox4 and TEGNA8, and just one from NBC5. That makes it a relatively lean year for departures, although a big one is coming in March when anchor John McCaa calls it a day at TEGNA8.
Email comments or questions to:
unclebarky@verizon.net