04/18/18 03:10 PM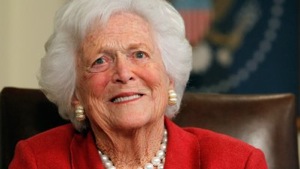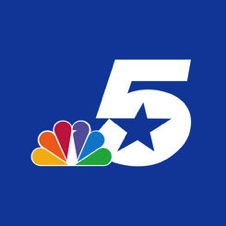 By ED BARK
@unclebarkycom on Twitter
D-FW's four major TV news providers had something of an editorial dilemma Tuesday night.
On their 10 p.m. editions, Fox4, NBC5, TEGNA8 and CBS11 had to choose between leading with the death of Barbara Bush at age 92 or an in-flight Southwest Airlines engine failure that caused the death of one passenger and left several others injured.
Both stories have significant local angles. Mrs. Bush, who died at her Houston home, is both a former First Lady and the mother of a former United States President and Texas governor, George W. Bush, who lives in Dallas with his wife, Laura. His presidential museum is also located here.
Southwest Airlines is based in Dallas, and Flight 1380 was en route from New York to the city's Love Field late Tuesday morning before an emergency landing was made in Philadelphia. Passenger Jennifer Riordan of Albuquerque, NM, died of her injuries after being sucked partially out of one of the plane's windows.
Fox4 and CBS11 led their newscasts with coverage of Barbara Bush's death while NBC5 and TEGNA8 began with reports on the Southwest Airlines tragedy. What was the thinking behind those decisions?
NBC5 and CBS11 both offered on-the-record responses. Fox4 declined to comment because the station's general policy is to not elaborate on editorial decisions, a New York-based spokesperson said via telephone through the usual corporate channels.
TEGNA8 news director Carolyn Mungo as usual ignored an inquiry from unclebarky.com on her station's story play.
CBS11 director of communications Lori Conrad said that "because the Southwest Airlines incident occurred much earlier in the day, we covered it extensively at 4, 5 and 6 p.m. Our 6 p.m. newscast had ended when we received word of Mrs. Bush's passing, so we felt it was only appropriate to lead with that story at 10 p.m."
NBC5 vice president of news Mark Ginther said the station was "going to lead with Barbara Bush (at 10 p.m.). However, at 8 p.m., Southwest Airlines announced they were going to be looking at the engines on their entire fleet. That prompted the switch."
On my unclebarkycom Twitter page Tuesday night, I posted the respective decisions of the four stations and also said I would have led with Barbara Bush's death because it was "far more significant on the grand scale of events." I also asked how others would have played the two stories.
Responses poured in, some of them from former or current local media players.
Veteran CBS11 reporter Steve Pickett noted that today's news coverage "centers on the 'happening now' quotient. News teams were anticipating the Love Field arrival of local people who endured a horrific event. Mrs. Bush's passing also resonates with Texans, and hearing the latest insights and thoughts (are) equally relevant."
Former TEGNA8 news anchor Gloria Campos said, "Whoa, that's a tough one. As I recall, we always tried to anticipate what others would lead with, but I think the outpouring on social media (in remembrance of Barbara Bush) speaks loudly."
Radio host Mark Davis, long an outspoken conservative, at first agreed it was a "tough call" because the "Southwest story (is) immediate, unexpected and local angle. Barbara Bush's passing (a) far bigger story but expected. On balance, go with the one that is more impactful to history, and that's Barbara."
Davis later "retracted" his initial response. "Leading with air disaster is sensationalism," he tweeted. "NO choice but to lead with Barbara Bush. GMA leads with plane story (this morning), and it just feels so wrong."
Gina Miller, a former sports anchor and reporter for TEGNA8 and CBS11, also went with the Barbara Bush lead. Her reasoning: "It's more 'now' -- happened later in the day -- more impactful &, granted it's by a narrow margin, more local given George W. lives here."
TEGNA8 early morning reporter Chris Sadeghi came closest to providing something of a response from his station (although not an official one). He registered a "like" of a Tweet from realAudaciousfrump, who said Barbara Bush's death should not have been the lead story. "3 reasons," she explained. "A woman died on that flight, the flight was coming to Dallas, and the company is based in Dallas."
In the printed page domain,
The Dallas Morning News
played both stories on the front page above the fold. But Mrs. Bush got a big, four-column "Fierce and feisty" headline and a companion four-column picture of the former First Lady with one of her springer spaniels. The Southwest tragedy occupied the other top-of-the-page single column, with the headline, "Engine failure kills 1 on flight."
Email comments or questions to:
unclebarky@verizon.net