03/17/11 02:20 PM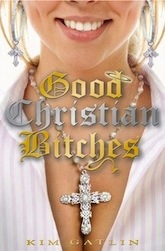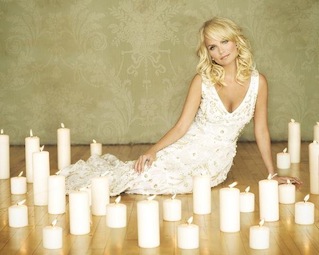 Cover art for Kim Gatlin's novel (now a potential ABC prime-time series) and co-star Kristin Chenoweth from her Facebook page.
By ED BARK
So far it's still just a pilot for a potential ABC series, with filming scheduled to begin in Dallas next week.
And its working title,
Good Christian Bitches
, seems highly unlikely to stick to the wall if the network makes a full-blown commitment to a serial soap drawn from Kim Gatlin's same-named novel.
Dallas-based WFAA8, the ABC affiliate station for North Texas, nonetheless is on message control after fielding complaints about what would be the most provocatively named series in broadcast network history if it ever came to that. So WFAA8 is sending out an official reply to all inquiries, stressing both the work-in-progress nature of
Good Christian Bitches
and its determination to let ABC know how it feels about such a title. A copy of the response also was emailed by WFAA8 to unclebarky.com.
The station says it was "not aware of the program in question" until stories and complaints started turning up. So WFAA8 contacted ABC, whose "executives have indicated that if this pilot does become a program, it would not contain the title of the book. If it did carry that name, we would certainly voice an opinion, and strongly protest to the network."
WFAA8 president and general manager Mike Devlin, in a separate email to unclebarky.com, noted that it can be "a long and difficult road from a pilot to a network series. So it's probably premature to take a position about whether WFAA would air the program. I also have confidence that ABC will act in the best interests of the viewers if this makes the lineup."
As
detailed in a previous post
,
GCB
's stars include Kristin Chenoweth, Annie Potts and Leslie Bibb. Premise: the character played by Bibb, a divorced mother of two named Amanda Vaughn, returns to her hometown of Dallas after a scandal rocks her world. She expects to receive comfort and support from her former classmates, but instead finds that their Christian values "are as counterfeit as their travel jewelry."
WFAA8, which preempted the first two seasons of ABC's
NYPD Blue
for content reasons, says in its official response that "often, organizations will prematurely issue false statements and make assumptions about programs, then encourage members to contact local stations such as WFAA in protest, long before the facts are known."
The station cited ABC's
Wife Swap
reality series as an example. An organization hoping to block the show "sent its members information . . . suggesting the program would be promoting the swapping of wives in a sexual context, tearing at the moral fiber of marriage," WFAA8 said. "Of course once the facts were known, the program was quite the opposite and had no connection whatsoever to anything such as that."
The station said it will be "watching closely (for further developments on
GCB
) and will remain in touch with the network as this situation progresses."
The Parents Television Council already has
denounced the potential series
, sharply criticizing both its working title and its premise. It has urged its members and other supporters to sign a petition demanding that ABC "immediately cease and desist" developing
GCB
. The headline on PTC's petition page reads, "Misogyny and Religious Bigotry in New ABC Series."